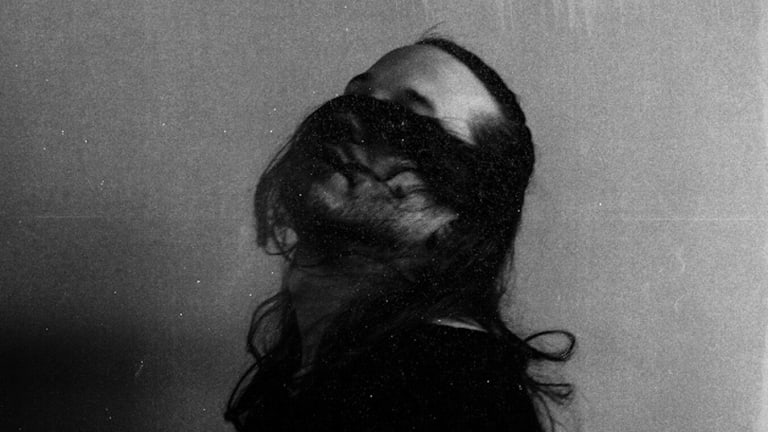 SAINT PUNK Infuses MXMS' "Gravedigger" with Signature Grunge House Sound
The Los Angeles-based producer reinvents the original dark pop track with an in-your-face driving house beat.
Coming on the heels of a slew of remixes, SAINT PUNK is back again to give new life to another track. This time, the grunge house producer reimagines the intense MXMS original, "Gravedigger."
The summer of 2019 has been the season of hot-fire remixes, and SAINT PUNK has not been shy with releasing his temperature-rising tracks. In the last couple of months, he's brought his unapologetically bold style to singles by Win and Woo and Kaleena Zanders, 3LAU and Justin Caruso, as well as the gritty remix of Matroda and BRUX's "True G." SAINT PUNK's latest offering, the deeply intense, dripped-in-darkness remix of "Gravedigger" is still only the beginning of the SAINT PUNK musical journey.
Perfectly on par with his black and white aesthetic, SAINT PUNK's remix highlights the shadowy feel of the original track, while also introducing a new and attention-demanding groove. 
"I loved all the vocals and production on this record, so I definitely wanted to keep a lot of that intact for this remix," he said. "There's also a really cool "woop" vocal stab in the chorus that I used to create the main lead for the drop. Overall, the original record is super vibey and I knew it'd work for my sound."
Besides his SAINT PUNK project, this multi-faceted producer's talents go well-beyond the studio. A living embodiment of an artist and visionary, SAINT PUNK has delved into all corners of the entertainment industry, dabbling in mediums such as graphic design, film, and photography. With the extensive resume that he holds, it's unsurprising that the SAINT PUNK brand is a comprehensive package complete with cohesive visuals, a distinctive aesthetic, and a bold approach that ties it all together.
Stream or download SAINT PUNK's remix of MXMS' "Gravedigger" out now.
FOLLOW SAINT PUNK:
Facebook: facebook.com/saintpunk
Instagram: instagram.com/saintpunkmusic
Twitter: twitter.com/saintpunkmusic
SoundCloud: soundcloud.com/saintpunk2
FOLLOW MXMS:
Facebook: facebook.com/mxmsisdead
Instagram: instagram.com/mxmsisdead
Twitter: twitter.com/mxms
SoundCloud: soundcloud.com/mxmsisdead