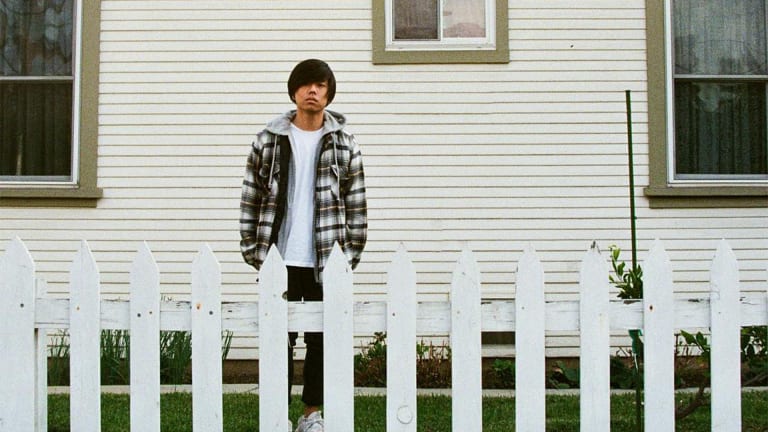 graves Calls on EZI for Scorching "I'm Fine" from Forthcoming Sophomore EP
The emotional sound of graves continues to tug at the heart strings of many.
Honolulu-born electronic producer Christian Mochizuki, better known as graves, has prepped his continuing descent into the electronic music abyss with the lead single, "I'm Fine," from his sophomore EP. For the endeavor, he has called upon EZI to supply the vocals. The track is out now on Alpha Pup Records. 
The burgeoning producer recently snagged a spot on What So Not's Not All the Beautiful Things remix album with a humbling rendition of "If You Only Knew," which featured San Holo and Daniel Johns. What's more is that Mochizuki's forthcoming collaboration with RL Grime that premiered in the latter artist's acclaimed Halloween VII mix. 
A culmination of wide-spraying emotions, one year in the studio, and tall telling works to date, "I'm Fine" superbly portrays the forward momentum Mochizuki has set forth for himself. This emotional new track tells the story of how humans will often tell themselves that they're fine, even during the times of darkness. 
It's okay to feel certain kinds of ways. Pain is a part of human nature. The energetic ballad that graves has delivered with "I'm Fine" goes far beyond the expressive nature. It touches the hearts and realities of those going through a difficult time. 
"This project is a reflection of my spirit, my mental, and my emotional frameworks," states graves. "It was so inspiring to work with so many talented people who are as sad and fucked up as I am along the way. I'm so grateful to be able to share it with everyone soon. I pour everything into these records, and I hope it creates a place for listeners that they can sink into." 
Mochizuki has been working on the graves project full time since 2015, having since garnered support and praise from world-renowned artists like Diplo, Skrillex, Boombox Cartel, and Porter Robinson. His previous collaboration with Flosstradamus and Post Malone on "Came Up" has since caught the attention of millions.
This ever-evolving producer is surely going to continue tugging at the heart strings of many with his emotionally sophisticated and progressive styles. "I'm Fine" with EZI sets that tone and ensures that he does so. 
"I'm Fine" by graves is out now via Alpha Pup Records. Stream or download it across platforms here.
Follow graves:
Facebook: https://www.facebook.com/wearegraves/
Twitter: https://twitter.com/wearegraves
Instagram: https://www.instagram.com/wearegraves/
SoundCloud: https://soundcloud.com/wearegraves