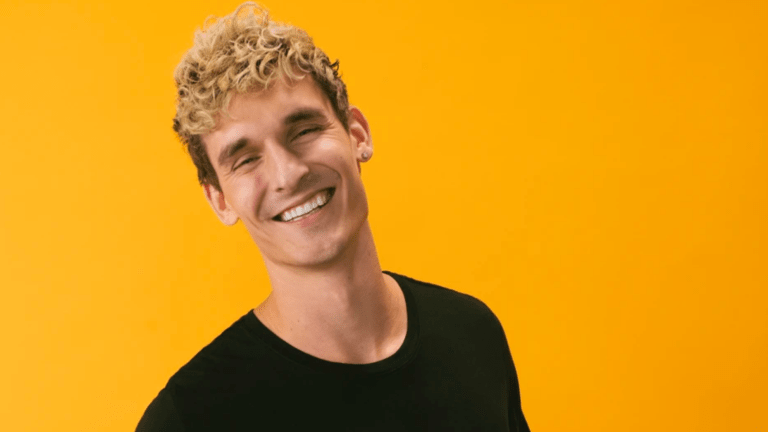 GRiZ Keeps It Coming With Bangers[2].Zip EP, Announces Ride Waves Tour Season Two
The three-track EP features the highly anticipated Subtronics collab, "Griztronics."
Just four months removed from releasing his sixth studio album, Ride Waves, Denver-based recording artist GRiZ might have his most anticipated release to date in the form of his new EP, Bangers[2].Zip.
This latest release follows July's first installment of the Bangers EP series, which flaunted a new "riddim-inspired" style for the notoriously funky producer. This new GRiZ sound became even more in demand over the last month after dubstep act Subtronics teased their new collaboration at Electric Forest.
The track quickly gained viral support and acclaim, and subsequently found a home on today's new EP, released via the Deadbeats label. Fittingly named "Griztronics," it encapsulates a blend of both artist's styles, mashing up Subtronics' heavy dub sound with GRiZ' infectious rhythms. The track finds charm with vocals from the latter artist himself, who uses the samples to transition quickly into different drops and bass lines. The drop itself is unparalleled, delivering a spooky, wobbling sound that continues to wow listeners even after numerous listens. "Griztronics" is undoubtedly the highlight of this three-track EP, and is one fans can expect to hear regularly on the dubstep festival circuit this fall. 
"Freak the Method" features a more familiar GRiZ sound, an electronic rockstar who likes to mash genre and style. The track charges out of the gate with guitars and distorted vocals from GRiZ once again, and further lashes out with funky bass lines at the drop. The blend of rock guitar and dubstep is an ode to his previous catalog, and further proves this artist doesn't like being nailed down to one sound. This is further evidenced on "Push the Vibe," a jazzy dubstep tune that caps the EP off on an aggressive note.
After releasing a full album and going on tour all summer, GRiZ isn't remotely ready to slow things down. This EP also comes with the news that the Ride Waves Tour will continue throughout the fall. Find the dates for "Season Two" below, and stream Bangers[2].Zip here.
September 26 - Boston, MA - Rockland Trust Bank Pavilion
September 27 - Washington, DC - The Anthem
September 28 - Charlotte, NC - Charlotte Metro Credit Union Amphitheatre
September 29 - Charlottesville, VA - Sprint Pavilion
October 2 - Birmingham, AL - Avondale Brewing Company
October 3 - Nashville, TN - War Memorial Auditorium
October 4 - Indianapolis, IN - The Pavilion at Pan Am
October 5 - Chicago, IL - Navy Pier at Festival Hall
October 9 - Cincinnati, OH - PNC Pavilion
October 10 - Atlanta, GA - Tabernacle
October 11 - Atlanta, GA - Coca-Cola Roxy
October 12 - New Orleans, LA - Fillmore New Orleans
October 15 - Salt Lake City, UT - The Complex
October 17 - Seattle, WA - The Paramount Theatre
October 18 - Vancouver, BC - The Commodore Ballroom
October 19 - Eugene, OR - The Cuthbert Amphitheater
October 24 - Los Angeles, CA - Hollywood Palladium
October 26 - Berkeley, CA - The Greek Theatre
Find more info on the tour here.
Follow GRiZ:
Soundcloud: soundcloud.com/griz
Facebook: facebook.com/mynameisGRiZ
Instagram: instagram.com/griz
Twitter: twitter.com/Griz