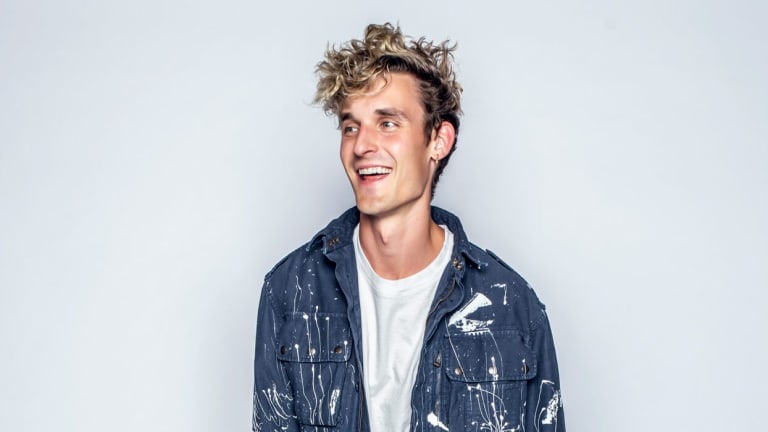 GRiZ Drops Dubstep EP Bangers[1].Zip, Announces New Tour Dates
GRiZ gave his bass-loving fans a treat with his latest EP, Bangers[1].Zip.
GRiZ made his return to the airwaves with his first EP since the release of his album Ride Waves back in April. The Michigan native producer's return comes in the form of a throwback dubstep EP titled Bangers[1].Zip. 
Throughout the three tracks "Ice Cream," "No Bad Trips," and "Voodoo" featuring Superlove, GRiZ throws it back to the classic heady bass sound fans of GRiZ fell in love with. As mentioned in our interview with the electro-funk star earlier in the month, Bangers[1].Zip signals the start of his "shit ton" of upcoming releases. 
In addition to the three new tracks, GRiZ just unveiled the second half of his Ride Waves tour. The full list of dates and locations can be found on his official website here.
As fans of GRiZ know, he's certainly no stranger to heavier bass, as just last month he teamed up with  Boogie T for their track "Supa Fly" which featured accompanying remixes from Rusko, Dirt Monkey, Jantsen, and more.
In addition to his many recent releases, he also dabbled in modeling as the face of an underwear company's Pride Month collection.
Bangers[1].Zip by GRiZ is out now. You can download or stream it here. 
FOLLOW GRIZ:
Facebook: facebook.com/mynameisgriz
Twitter: twitter.com/griz
Instagram: instagram.com/griz
SoundCloud: soundcloud.com/griz