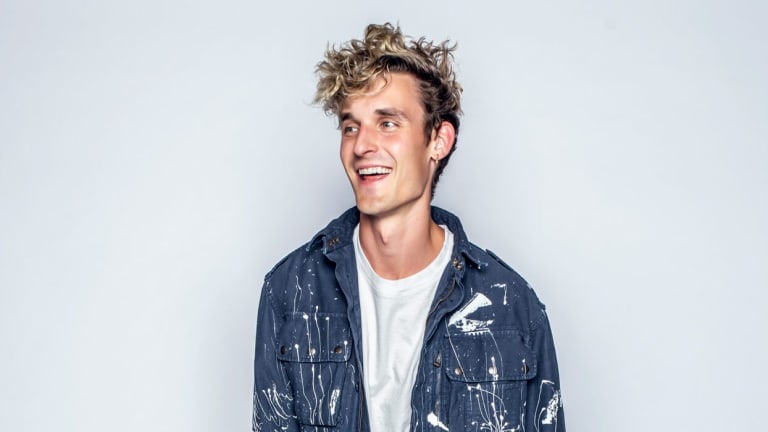 GRiZ Announces New Album, Drops First Single "I'm Good"
GRiZ is back with an album announcement, a single, and a tour.
Just a couple months ago, GRiZ broke a nearly yearlong hiatus with a pair of singles. While at the time no one could say for certain whether he was back to stay or if it was a one-off release, we now know GRiZ has an album in the works. Its lead single, "I'm Good," is out now. 
GRiZ spent the majority of 2018 on a social media hiatus. Additionally, he made changes to his team, taking his talents to Red Light Management. Needless to say, it was a time of change. All the while through the silence, fans hoped for his return. 
If his latest offering is any indication, "I'm Good" demonstrates GRiZ is back in form. His identifiable blend between funk and bass music is stronger than ever. Combined with some aesthetic and branding tweaks, GRiZ is set for a triumphant return with his long awaited sixth studio album, Ride Waves.
The 14-track album is an immediate attention grabber based on its tracklist alone. Due out April 5th, Ride Waves features collaborations with Wiz Khalifa, Snoop Dogg, Yoshi Flower, and more. It has the makings of what could be GRiZ' most ambitious project yet.
Check out "I'm Good" and find the tracklist for GRiZ' forthcoming album Ride Waves below.
Ride Waves Tracklist
01. Can't Get Enough
02. I'm Good
03. My Friends and I Pt. 2 (feat. Snoop Dogg & Prob Cause)
04. Cruise Control (feat. BXRBER)
05. A New Day (feat. Matisyahu)
06. The Prayer
07. It Gets Better (feat. DRAM)
08. Bustin' Out (feat. Bootsy Collins)
09. Caught Up (feat. Muzzy Bearr)
10. Maybe (feat. Yoshi Flower)
11. The Escape
12. Mercy (feat. Valentina)
13. Barrel Of A Gun (feat. Leo Napier)
14. Find My Own Way (feat. Wiz Khalifa)
FOLLOW GRIZ:
Facebook: https://www.facebook.com/mynameisGRiZ/
Twitter: https://twitter.com/Griz
Instagram: https://www.instagram.com/griz/
SoundCloud: https://soundcloud.com/griz