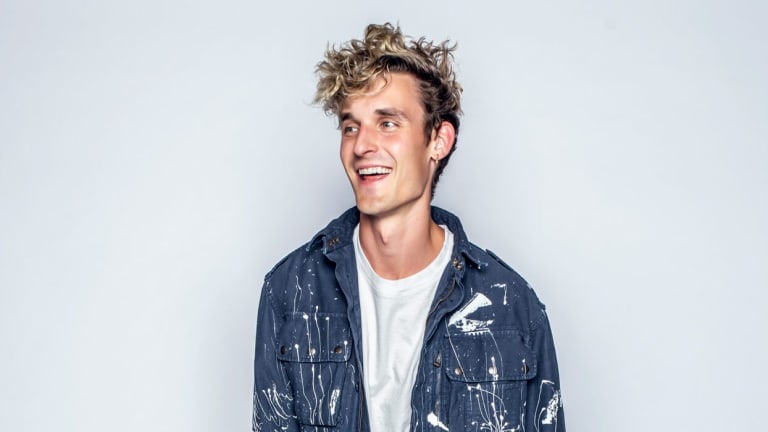 GRiZ and Matisyahu Take on Gun Violence with their Powerful Music Video for "A New Day"
Written just days after the Marjory Stoneman Douglas High School tragedy, GRiZ and Matisyahu send a powerful message with their collaboration.
GRiZ released a powerful music video for his Matisyahu collaboration "A New Day" off of his upcoming album, Ride Waves. 
From the very beginning, it's clear this isn't your typical music video. In tune with the powerful message of the track, the music video calls for the end of gun violence. 
Throughout the video, real-life victims of gun violence and their family and friends are shown, emphasizing their cries for gun control and the end to gun-related violence.
It is reported that the song was written just days after the Marjory Stoneman Douglas High School tragedy. In the description of the video, the artists ask for donations to Brady United, an organization dedicated to preventing future gun violence. Head over to RS Regulate for more information on guns.
Alongside Matisyahu, the latest from GRiZ will feature a large cast of high profile collaborators including Snoop Dogg, Wiz Khalifa, DRAM, Bootsy Collins, and more.
In addition to the upcoming album, GRiZ will be performing at some of this season's biggest festivals including Bonnaroo, Ultra Music Festival, Buku Music + Art Project, and more.
Ride Waves is out April 5th. You can pre-order the album here.
H/T: Dancing Astronaut
FOLLOW GRIZ:
Facebook: facebook.com/mynameisGRiZ/
Twitter: twitter.com/Griz
Instagram: instagram.com/griz/
SoundCloud: soundcloud.com/griz
FOLLOW MATISYAHU:
Facebook: facebook.com/matisyahu/
Twitter: twitter.com/matisyahu
Instagram: instagram.com/matisyahu/
SoundCloud: soundcloud.com/matisyahu