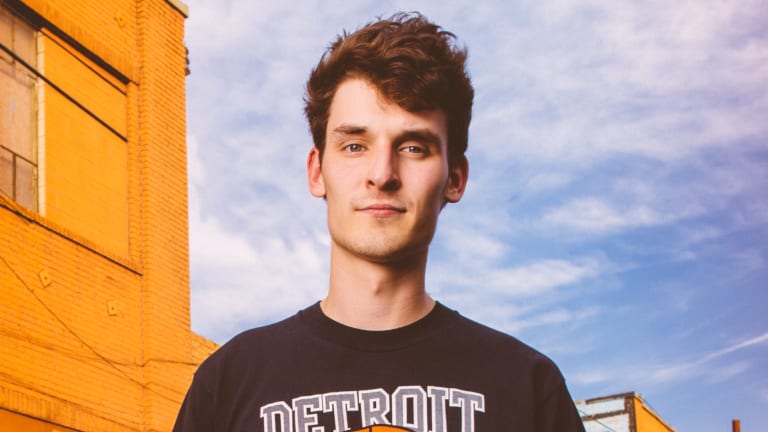 GRiZ drops new single "Smoke That" with ProbCause and Jaye Prime [LISTEN]
GRiZ is on fire!
GRiZ has been keeping pretty busy in 2017, playing some of America's biggest festivals, dropping new merchandise and releasing music such as the highly anticipated Grizmatik reunion with "As We Proceed" back in January, a remix album for his latest project Good Will Prevail and recent summer jam "Feel Like Makin' Love" featuring The Cabin. For anyone who missed it out, he also announced his Good Will Continue Tour this fall, going around the US for an impressive number of shows, with tickets available right now!
Now, out of the blue, he just released another original as a free download, "Smoke That" featuring ProbCause and Jaye Prime. The "ultimate weed smoking song" as he called it, is pure vibes for the entire 3 minutes of its runtime. The production is minimalistic; an electric piano and organic percussion drive the beat forward while ProbCause's playful vocal delivery along with Jaye Prime's relaxing singing and Griz's sax melodies interplay, bringing the tune to life. Enjoy below:
The sax man is playing one of the biggest shows of his career this weekend as well. Returning September 1st & 2nd for two sold-out nights at the legendary Red Rocks venue, he will be debuting his live band at Day 1, and bringing in some friends to perform: Barclay Crenshaw, Brasstracks, The Funk Hunters, JNTHN STEIN, and Falcon Punch.
Follow GRiZ:
Facebook: https://www.facebook.com/mynameisGRiZ/ Soundcloud: https://soundcloud.com/griz Twitter: https://twitter.com/GRiZ Instagram: https://www.instagram.com/griz/