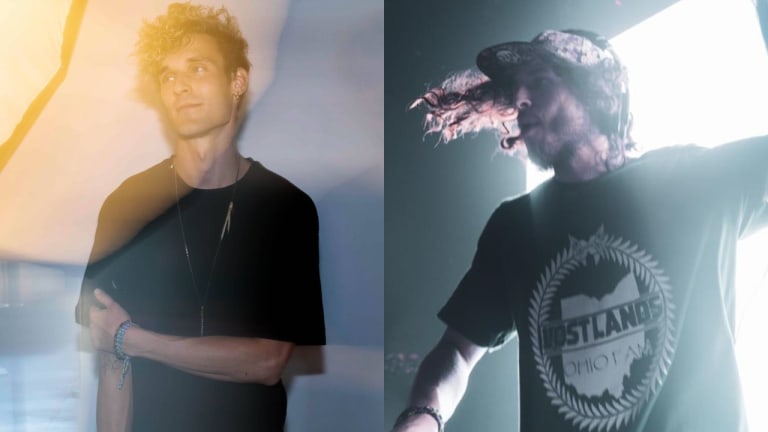 GRiZ and Subtronics Tease Wobbly New Track at Electric Forest
Subtronics unveiled his "Griztronics" collab with GRiZ during his Electric Forest set.
Subtronics gave fans who witnessed his Electric Forest set a special treat with the debut of his brand-new, unreleased collaboration with GRiZ. 
He later posted footage of the track and the included crowd reaction to his social media pages, where GRiZ (real name Grant Kwiecinski) joined in and expressed his excitement. Although the clip is short, it's immediately apparent that the duo is set to deliver a wonky dubstep tune. 
A few days prior, GRiZ shared a clip of the "Griztronics" collaboration on Twitter before its official unveiling at the festival.
GRiZ is no stranger to working with producers on the riddim end of the bass music spectrum. In April, he teamed up with fellow Subtronics (real name Jesse Kardon) collaborator Boogie T for their track "Supa Fly." In addition to the two aforementioned riddim crossovers, just last week GRiZ released a dubstep EP Bangers[1].Zip. 
At the time of writing, neither GRiZ nor Subtronics have announced a name or release date for their upcoming collaboration.
FOLLOW GRIZ:
Facebook: facebook.com/mynameisgriz
Twitter: twitter.com/griz
Instagram: instagram.com/griz
SoundCloud: soundcloud.com/griz
FOLLOW SUBTRONICS:
Facebook: facebook.com/Subtronicsofficial
Twitter: twitter.com/Subtronics
Instagram: instagram.com/subtronics
SoundCloud: soundcloud.com/subtronics