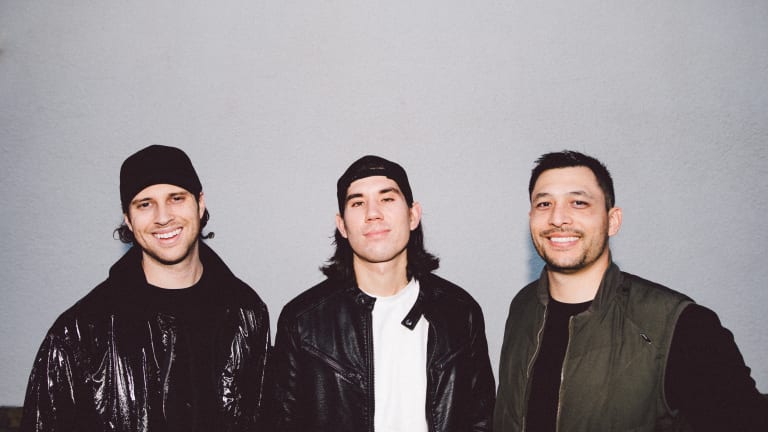 Gryffin and SLANDER Bring Us "All You Need To Know" ft. Calle Lehmann
Gryffin and SLANDER are a perfect pairing.
Gryffin (real name Dan Griffith) and SLANDER (real names Derek Anderson and Scott Land) have come together for their latest collaborative effort, "All You Need To Know."
"All You Need To Know" does a wonderful job at showcasing both side's talents. Calle Lehmann's warm vocals carry listeners through an intoxicating build up straight into a fluttery drop that listeners won't be able to get enough of. Being the first tune off of Griffith's forthcoming debut album Gravity, fans can only dream of what's to come.
Griffith exploded onto the scene in 2016 with his breakout track, "Whole Heart" featuring Bipolar Sunshine. He continued on to make a slew of hits including his collab with Illenium and Daya, "Feel Good." This past December, the classically trained musician released his Gravity Pt. 1 EP. His second single from the EP, "Remember," managed to garner over 6.5 million streams and support from Tiësto.
The L.A.-based duo comprised of Anderson and Land has become a force in dance music. Their versatility is unrivaled, as they pair their bone-breaking tunes with an arsenal of melodic tracks. They recently released The Headbanger's Ball EP, featuring collaborations with RIOT and Spag Heddy. The duo has continued to evolve their brand as they have partnered with their longtime friend NGHTMRE to created their Gud Vibrations imprint.
Follow Gryffin:
Facebook: facebook.com/gryffinofficial
Instagram: instagram.com/gryffinofficial
Twitter: twitter.com/gryffinofficial
Soundcloud: soundcloud.com/gryffinofficial
Follow SLANDER:
Facebook: facebook.com/slanderofficial
Instagram: instagram.com/slanderofficial
Twitter: twitter.com/slanderofficial
Soundcloud: soundcloud.com/slanderofficial