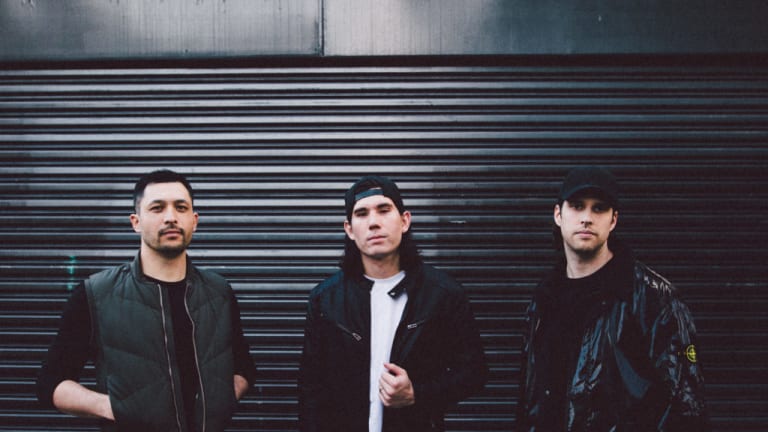 Gryffin and Slander Release Remixes for Latest Single "All You Need to Know"
Dive deeper into the full range of this emotional track.
Much to the pleasure of their fans, Gryffin and SLANDER brought us their latest collaboration, "All You Need to Know," back in March featuring the vocals of Calle Lehmann. The first track off of Gryffin's forthcoming debut album, Gravity, the melodic bass-pop anthem is a tantalizing glimpse into what's to come.
Listeners can now have a fresh take on the feelsy track with the release of the official remix pack. It includes six full remixes by artists such as Jason Ross, Midnight Tyrannosaurus, and Man Cub.
The first track, remixed by up-and-coming house duo Riggi & Piros, opens with the same upbeat, melodic chords as the original and then drops smoothly into the bouncy electro house vibes for which the pair is known.
Jason Ross takes over the second remix in the pack with his own take on the track. Currently signed to Anjunabeats and known for producing fresh trance and progressive house music, Ross delivers a remix reminiscent of the melodic bass style of his friend Seven Lions.
Bass producers Man Cub and Midnight Tyrannosaurus transition us into harder sounds, with their melody lines building into headbanging dubstep drops. Samplifire & Ivory of Never Say Die Records follow suit with an almost 8-bit-sounding influence in the intro of their remix.
Perhaps the most unique and dynamic track out of the set is the progressive techno remix by French producer Matt Fax. Known for working with artists like Depeche Mode, Armin van Buuren, Above & Beyond and Gareth Emery, his trance influences shine throughout the uplifting synths and smooth drop.
If you didn't catch him on his last tour, Gryffin will embark on his Gravity II tour across North America this fall. Find tickets here.
Follow Gryffin:
Facebook: facebook.com/gryffinofficial
Instagram: instagram.com/gryffinofficial
Twitter: twitter.com/gryffinofficial
SoundCloud: soundcloud.com/gryffinofficial
Follow SLANDER:
Facebook: facebook.com/slanderofficial
Instagram: instagram.com/slanderofficial
Twitter: twitter.com/slanderofficial
SoundCloud: soundcloud.com/slanderofficial