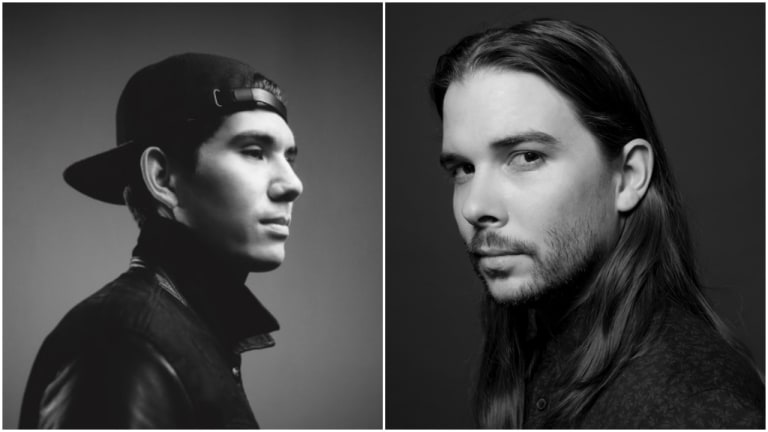 Gryffin Teases Upcoming Collab with Seven Lions
A Gryffin and Seven Lions collaboration is a dream come true.
Gryffin (real name Dan Griffith) has teased an upcoming collaboration with Seven Lions (real name Jeff Montalvo).
The as-yet-untitled single leans further towards Griffith's usual sound, substituting Montalvo's slow, boisterous drops with something a little faster paced. Montalvo's sound is clearly still present with bright, unwavering synths playing alongside the vocals of an unidentified artist, however. While not much is known about the collaboration yet, Dancing Astronaut stated via Reddit that it will be included in Griffith's upcoming album, Gravity Pt. 2. 
Griffith has consistently impressed fans an critics alike since the beginning of his career in dance music. He quickly rose to fame in 2017 with the release of his collaboration with Illenium and Daya, "Feel Good." Since, he's collaborated with massive names including Carly Rae Jepsen, Aloe Blacc, SLANDER, and many more. 
Montalvo has curated a loyal fanbase through his diverse discography. He recently released his long-awaited collaboration with Above & Beyond, "See The End." He also recently collaborated with Kill The Noise on their wild track "The Blood."
FOLLOW GRYFFIN:
Facebook: facebook.com/gryffinofficial
Instagram: instagram.com/gryffinofficial
Twitter: twitter.com/gryffinofficial
SoundCloud: soundcloud.com/gryffinofficial

FOLLOW SEVEN LIONS:
Facebook: facebook.com/SevenLions
Instagram: instagram.com/sevenlionsmusic/
Twitter: twitter.com/SevenLionsMusic
SoundCloud: soundcloud.com/seven-lions