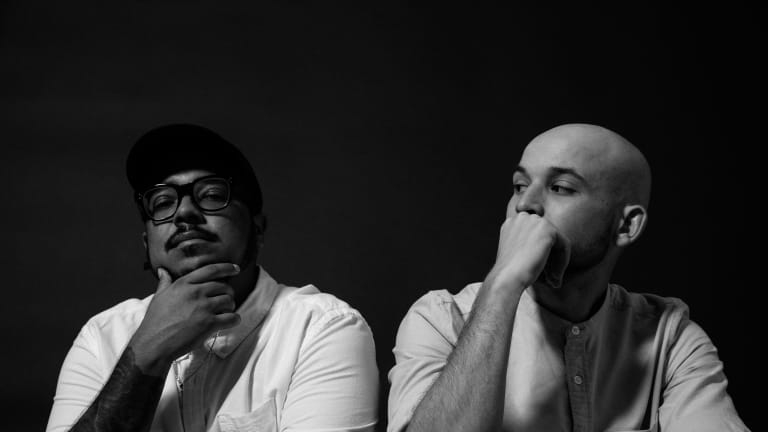 GTA's Highly Anticipated Festival ID "FK IT" Gets Official Release on Diplo's Mad Decent
GTA stuck to their "Death To Genres" motto and returned to Mad Decent with long-awaited festival ID and genuine crowd-smasher, "FK IT."
Born and raised in Miami, Florida, GTA (real names Julio Mejia and Matt Toth) have gained worldwide notoriety through breakout hits such as their hit single "Intoxicated" with Martin Solveig, as well as the massive record "Red Lips" featuring Sam Bruno, which later received an explosive and fan-favorite remix from the legendary Skrillex himself.
Cementing their hard-earned reputation with a constantly evolving, high-energy musical aesthetic, GTA work hard to keep their style fresh and exciting. By mixing up their sounds and incorporating elements of moombahton, reggaeton, trap, and a variety of other upbeat, club-friendly styles of music, GTA earned themselves a place on tour alongside major stars such as Rihanna, Calvin Harris, and Tiësto, not to mention their marquis performances at festivals such as Coachella, Ultra, Tomorrowland, EDC, and more.
As of today, June 6th, the world-renowned DJ and producer duo have finally released their highly-anticipated festival ID, "FK IT," on their long-time home at Diplo's Mad Decent. "FK IT" is a high energy festival banger that was originally teased over two years ago at Ultra, and since that time it's been a surefire sonic weapon for smashing stages and rocking crowds at clubs and festivals around the world. 
Elaborating on the origins of "FK IT," GTA said:
"We made this track as a new intro for our Ultra set two years ago!" GTA says of the track's origins. "We wanted to bring back the ignorant club track mentality where random sounds seem to come out of nowhere, but add a fun aspect to the song - haha, an ignorant track banger - so we just said 'FK IT!'"
With the mission statement "Death to Genres," it's no surprise that GTA flaunts a style that is both instantly recognizable, and yet incredibly hard to pin down; the inexhaustible duo definitely don't allow for any limits on the scope of their musical creativity. 
"A lot of people argue about the kind of music they listen to, what's cool and what's not," Mejia explains. "But for us, it's just about good music."
Stream or Download "FK IT" today.
Upcoming GTA Tour Dates:
6/08 - El Paso, TX @ Foam Wonderland Festival
6/09 - Chicago, IL @ Spring Awakening Festival
6/14 - Singapore @ Marquee
6/15 - Osaka, Japan @ Picadilly
6/27 - Xiamen, China @ Miami
6/28 - Beijing, China @ One Third
6/29 - Pattaya, Thailand @ Knock Knock Festival
8/03 - Fontana, CA @ HARD Summer
8/25 - Haarlemmermeer, Netherlands @ Mysteryland
9/01 - New York, NY @ Electric Zoo Evolved 
FOLLOW GTA:
Facebook: facebook.com/ElectricFam
Twitter: twitter.com/ElectricFamily
Instagram: instagram.com/electricfamily
SoundCloud: soundcloud.com/electricfamily
FOLLOW MAD DECENT:
Facebook: facebook.com/ElectricFam
Twitter: twitter.com/ElectricFamily
Instagram: instagram.com/electricfamily
SoundCloud: soundcloud.com/electricfamily