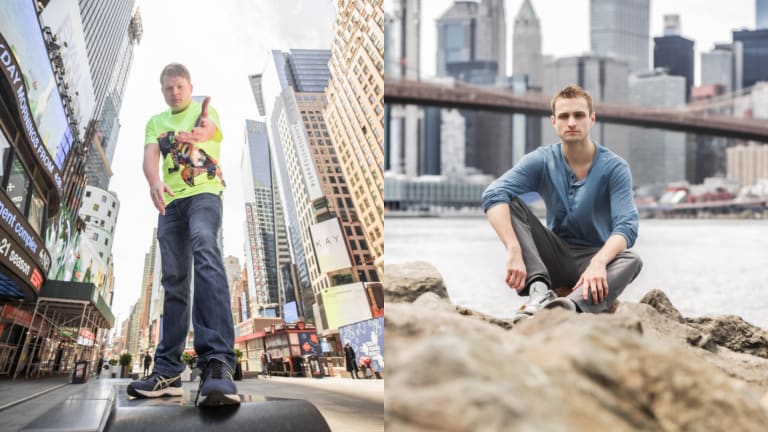 Guantanamo Bae's "Happy Sadness" Receives Bubbly House Remix from Jämes Jäger
Jäger gave the future bass jam a refreshing deep house twist.
Electronic artist Guantanamo Bae has tapped young gun Jämes Jäger for a scintillating remix of his future bass jam "Happy Sadness." Jäger, who hails from the City of Brotherly Love, did a brilliant job of flipping the original on its head by producing a chin-bopping 127 BPM tune in a refreshing deep house twist.
Jäger's rework is minimalistic in nature, but still packs a forceful house punch that should get feet tapping across dance floors, should they ever open back up after the pandemic. Keeping the velvety vocal chops of Guantanamo Bae's original single intact, he strips down the soaring future bass arrangement while still infusing its euphoric undertones under a kinetic house backbone, which infectiously blends pop and house under one umbrella.
Guantanamo Bae isn't your average EDM producer. Having actually worked at the Guantamano Bay prison, he infuses his feelings of being isolated from society into each poignant electronic number he releases. Originally from the tiny farm town of DeSoto, Missouri, he served in the US Navy before relocating to New York City to attend college and pursue his passion for music. With a number of significant performances and shows on the horizon, Guantanamo Bae is primed to continue his rise from small-town farm bedroom producer to international dance music artist.
You can check out Jämes Jäger's remix of Guantanamo Bae's "Happy Sadness" in full below.
FOLLOW GUANTANAMO BAE:
Instagram: instagram.com/gtmo_bae/
SoundCloud: soundcloud.com/guantanamo_bae
Spotify: spoti.fi/2YmAaun
FOLLOW JÄMES JÄGER:
Facebook: facebook.com/jamesjagermusic
Instagram: instagram.com/jamesjagermusic/
SoundCloud: soundcloud.com/the_dj_jager
Spotify: spoti.fi/37gO5pH