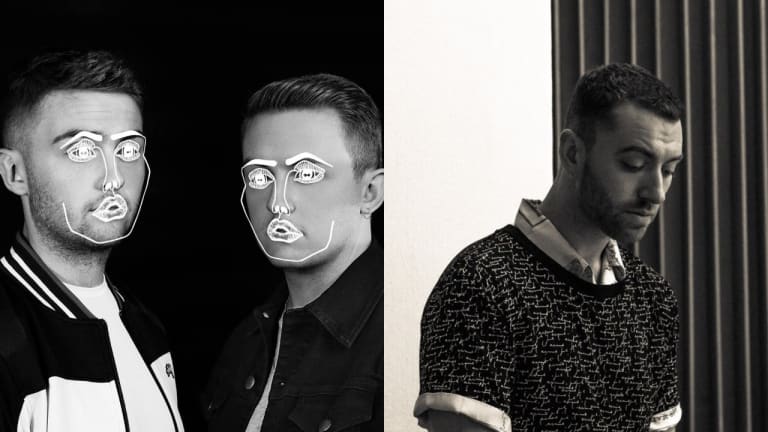 Disclosure's Guy Lawrence and Sam Smith Cover Donna Summer's "I Feel Love"
Sam Smith and Guy Lawrence covered a Donna Summer classic.
Long-time collaborators Sam Smith and Disclosure's Guy Lawrence have put their combined spin on a Donna Summer's "I Feel Love."
Taking to Facebook, Smith explained that as a member of the LGBTQ community, he feels a particularly significant connection with the song. "This song to me is an anthem for our community," he elaborated.
Donna Summer released "I Feel Love" with collaborator Giorgio Moroder back in 1977. The original peaked at number six on the Billboard Hot 100. It's considered a culturally significant song from the disco era, prompting the Library of Congress made to add it to the National Recording Registry in 2011.
Smith and Lawrence's modern electro-pop spin on the song represents their third collaborative work together. In 2012, they connected for their platinum-selling song "Latch." Disclosure and Smith would go on to release a follow-up, "Omen," together in 2015.
Lawrence and Smith's "I Feel Love" is expected to be used in the upcoming Target holiday campaign. The cover is now available for streaming on all major platforms.  
FOLLOW DISCLOSURE:
Facebook: facebook.com/disclosureuk
Twitter: twitter.com/disclosure
Instagram: instagram.com/disclosure
SoundCloud: soundcloud.com/disclosuremusic
FOLLOW SAM SMITH:
Facebook: facebook.com/samsmithworld
Twitter: twitter.com/samsmith
Instagram: instagram.com/samsmith
SoundCloud: soundcloud.com/samsmithworld