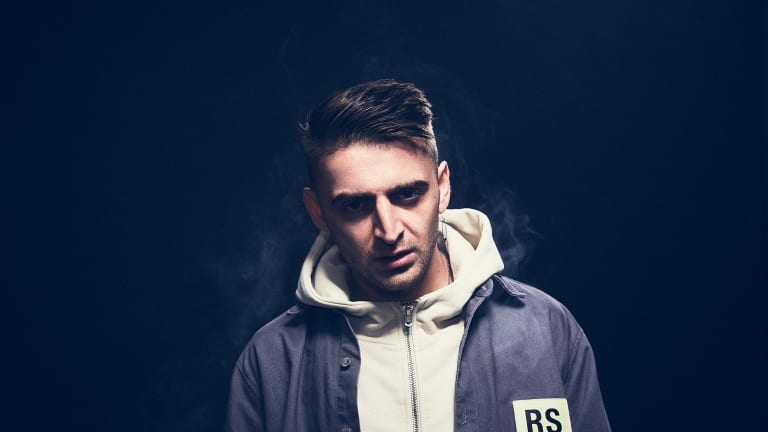 Habstrakt and Bellecour's "Lasagne" is a Delicious Can't Miss Bass House Banger
Habstrakt and french producer duo Bellecour released an electrifying bass house banger on Monstercat.
Teaming up with up-and-coming French production duo Bellecour (real names Tony Romera and Jordan Viviant), Habstrakt (real name Adam Jouneau) shifts gears and injects a massive burst of electrifying energy into his latest release. Aptly named "Lasagne," his latest offering layers thick, gritty, and explosive sound design within a delicious framework of fearsome, electro-infused bass house. 
Tearing it's way out of your speakers, "Lasagne" is no standard Italian fare. On the contrary, the record is nothing if not a genuine fine dining experience. In an explosive dance floor heater with more energy and grit than a coal-burning power plant, Jouneau demonstrates once again why he's considered a world-class chef when it comes to cooking up the very best that bass house has to offer.
Out now on the cutting-edge Monstercat, "Lasagne" is Jouneau's sixth single and seventh release of 2019, and closely follows his record "De La Street," which was released last month on NGHTMRE and SLANDER's Gud Vibrations imprint. Bellecour, on the other hand, made their Monstercat debut with "Lasagne," a powerful follow-up to their massive breakout collaboration with EDM icon Marshmello on the track "Set Me Free" from his recently released Joytime III album.
Sit down, relax, and get ready for a heaping pile of "Lasagne" to sink your teeth into.

Stream or download Habstrakt and Bellecour's "Lasagne" today.