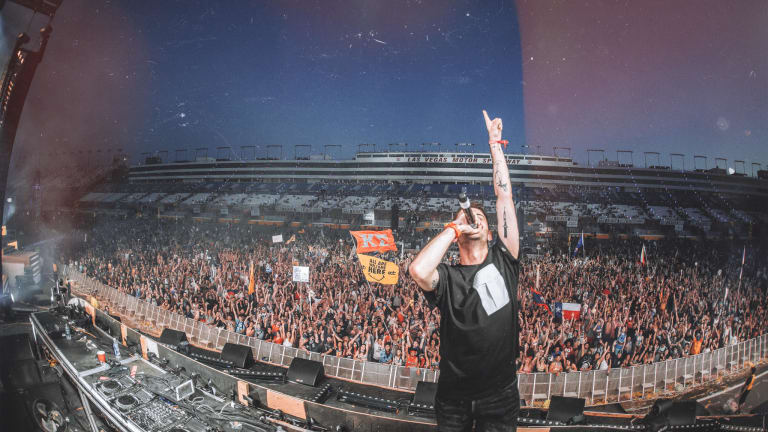 Habstrakt Releases Grungy Single "Control" on Tchami's Confession Label
"Control" is Habstrakt's grungiest and dirtiest track yet, and it's out now on Tchami's Confession imprint.
Hailing from the South of France, Habstrakt (real name Adam Jouneau) was a guitar and keyboard player before shifting his focus to the top-notch productions for which he's now known. In 2008 he discovered dubstep and drum and bass, and he immediately got involved in producing and DJing. Over ten years later, Habstrakt's unique and recognizable sound combines elements from a wide variety of bass-influenced genres – a distinctive blend of house, future bass, and dubstep. This signature sound has lead to him to work with many of the industry's leading record labels, including Mad Decent, Spinnin' Records, Never Say Die, Musical Freedom, Buygore, and most recently, Tchami's record label, Confession.
With the release of "Control" on Confession, Habstrakt adds another finely-honed dance floor destroyer to his arsenal of festival-ready tracks. Habstrakt considers "Control" to be one of his "grungiest and dirtiest" songs yet. That's saying something considering that he long ago proved that he knows how to construct a genuine banger of a tune, complete with heavy synths over powerful, pulsating bass lines.
Once again flexing his undeniable production skills, Habstrakt reminds us why his tunes are a mainstay of the festival circuit. Speaking about "Control," Habstrakt notes that it was "...inspired by the smell of burnt cars and tear gas, by the sound of drum and bass and U.K. house… it's like a middle finger to anything predictable and repetitive."
FOLLOW HABSTRAKT:
Facebook: facebook.com/Habstrakt
Instagram: instagram.com/habstrakt
Twitter: twitter.com/habstrakt
SoundCloud: soundcloud.com/adam-habstrakt
FOLLOW CONFESSION:
Website: confessionlabel.com/
Facebook: facebook.com/Confession
Twitter: twitter.com/confessionlabel
SoundCloud: soundcloud.com/confession