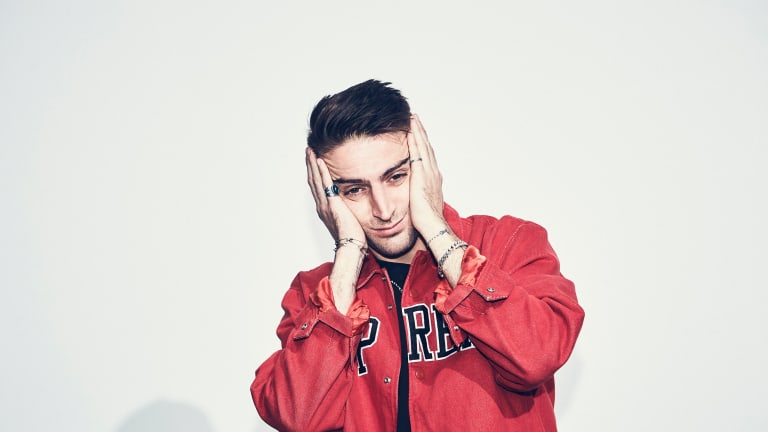 Habstrakt Links Up with Monstercat for Dark Bass House Record "Infinite"
French producer Habstrakt follows up his release on Tchami's Confession with "Infinite," a dance floor-destroying bass house single on Monstercat.
French producer/DJ Habstrakt (real name Adam Jouneau) has cooked up another deep, bass-heavy monster of a tune to follow up his release of the record "Control" on Tchami's Confession imprint. This time working alongside Monstercat - the innovative, forward-thinking, and community-focused record label that has dominated YouTube for the last 7+ years - Habstrakt kicks things up a notch for his haunting and cavernous new bass house single, "Infinite."
An excellent example of Habstrakt's penchant for blending brooding melodies with deep, gritty bass and captivating, in-your-face leads, "Infinite" showcases the pinnacle of Habtrakt's crowd-pleasing, dance floor-destroying style. In Jouneau's own words:
"'Infinite' is another reference to my never-ending obsession with time. I've been using it as an intro for my sets because of the way it builds up and the crazy crowd reactions it gets on the drop. It's the first thing I wrote after moving into my new recording studios in Hollywood and I'm really honored to have this song as my first release on Monstercat."
Stream or Download "Infinite" today.
Upcoming Habstrakt Tour Dates:
6/14 - Paradiso Festival - Quincy, WA
6/15 - Paradiso Festival - Quincy, WA
6/16 - Nghtmre & Slander Present: Gud Vibrations Boat Party - San Francisco, CA
6/28 - VOLT Fesztivál - Sopron, Hungary
7/05 - Electric Love Festival - Plainfeld, Austria
7/06 - Stereo Sunday Festival - Venlo, Netherlands
7/13 - Audiotistic Bay Area - Mountain View, CA
7/21 - Lollapalooza Paris - Paris, France
8/03 - Hard Summer Music Festival - Fontana, CA
8/09 - ÎLESONIQ Festival - Montreal, Canada
8/10 - Moonrise Festival - Baltimore, MD
8/11 - Moonrise Festival - Baltimore, MD
FOLLOW HABSTRAKT:
Facebook: facebook.com/Habstrakt
Instagram: instagram.com/habstrakt
Twitter: twitter.com/habstrakt
SoundCloud: soundcloud.com/adam-habstrakt