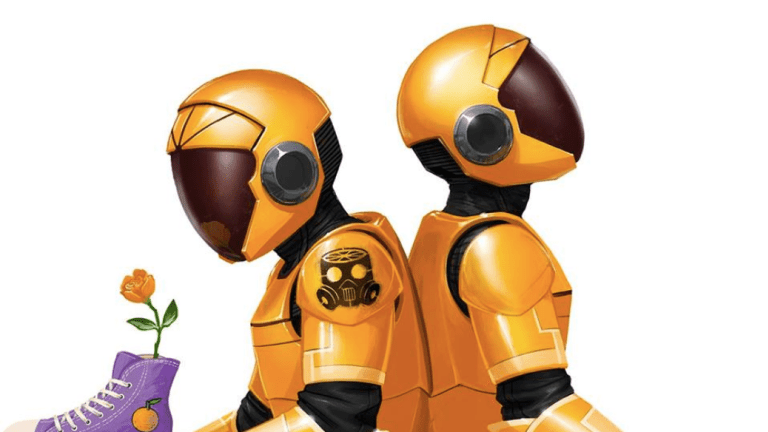 Half an Orange Unleash New EP, Mostly We Grow Pt. 2
Half an Orange have officially unleashed their new EP titled Mostly We Grow Pt. 2 via Monstercat: Instinct. Based in Ohio, the electronic duo exploded onto the dance music scene with their debut single, "Downtown," and more recently "Blink 182."
Comprised of Andrew Spellman and Michael Maloof, the pair initially got the idea to name themselves Half an Orange from the Portuguese expression Maloof learned while residing on a beach in Brazil for a year. The saying means that everyone is half of something, while looking for the person, thing, or purpose that completes the other half. The name truly comes to life through their ability to fuse instrumental and electronic elements with emotion-filled vocals and touching lyrics.
Whether it's their music or visuals, the Ohio-based act makes it a point to stand out from the crowd. Their brand stands strong as they take the form of orange-helmed astronauts, showcasing the feeling of being lost and alone in this overwhelming thing we call life.
Speaking on the release they stated, ''We try and grow as people every day. Some days are much harder than others. Our EP name Mostly We Grow is about making sure you try and stay positive and grow regardless of what life throws your way."
Stream or download Mostly We Grow Pt. 2 via Monstercat across platforms here.
Follow Half An Orange:
Facebook: facebook.com/halfanorange
Twitter: twitter.com/halfanorange
Instagram: instagram.com/halfanorange
SoundCloud: soundcloud.com/halfanorange