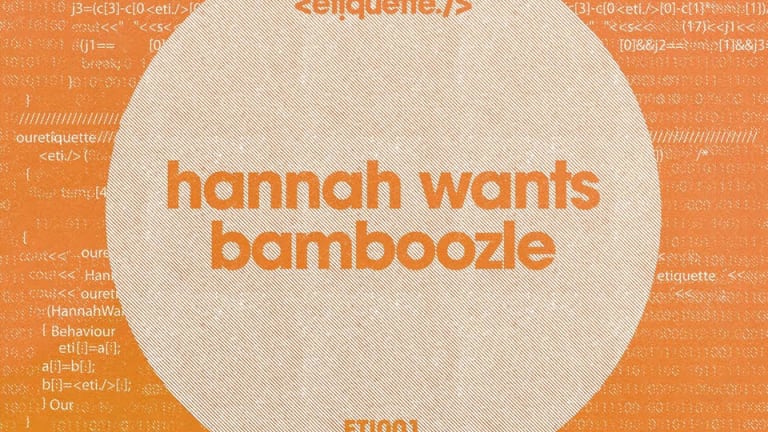 Hannah Wants Releases 'Bamboozle' On Her Label 'Etiquette'
This release marks the start of an exciting new chapter in Hannah 's career.
Hannah Wants has unveiled her brand new single 'Bamboozle', a deep rumbling club track launched as the debut release from her very own Etiquette label.
Hannah just wrapped up her North America Tour, which included two weekends at Coachella 's Sahara Stage and shows across San Francisco, Washington DC, and Chicago.
In her career, Hannah Wants has been able to establish herself as one of dance music's most forward-thinking DJs. Since amassing various accolades including both DJ Mag and MixMag 's 'Best Breakthrough DJ', the Birmingham producer has amassed a huge following through her bass influenced, dark house sounds.
After launching her highly successful 'What Hannah Wants ' tours in recent years following her BBC Radio 1 Essential Mix, the release of 'Bamboozle' - clad with menacing synth patterns and gritty loops - marks the start of an exciting new chapter in Hannah 's career.
"I'm super excited to be back releasing music in 2018," says Hannah . "My upcoming releases are my favorite solo productions to date and have been working the dance floors to great effect for me over the past few months. Everything evolves and now I've dropped down a couple of BPM and sit playing heavily bass influenced house and tech, but anything can inspire me and give me an idea for a tune. "
Check out 'Bamboozle' below!