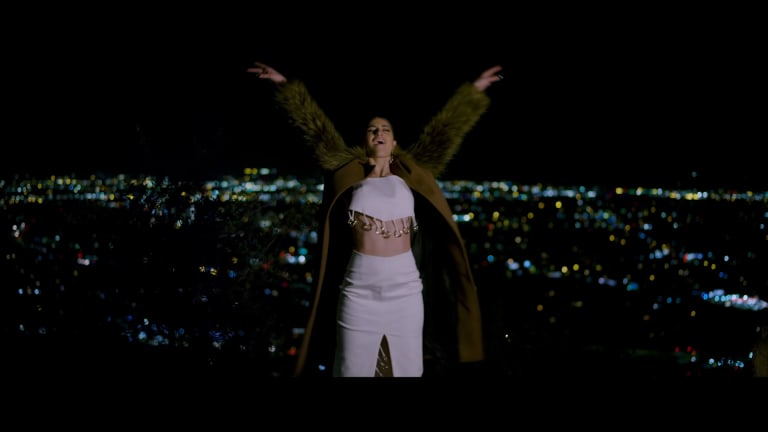 HARBER and Lexy Panterra's "More Than You" Gets The Official Music Video Treatment
HARBER and Lexy Panterra's new single "More Than You" gets a music video as well as official remixes from Modern Machines, MIMO, and AmPm
Following the release of their latest single, "More Than You," HARBER and Lexy Panterra have come together once again for the creation of an official music video. Released just in time for the beginning of the festival season, the "More Than You" video ushers in the start of the long-awaited spring season.

Celebrating independence and exploring all the curiosities and delights that the night has to offer, HARBER & Lexy Panterra's "More Than You" was filmed in Los Angeles by Zane Productions. Closely reflecting the message contained within the songs lyrics, the video portrays the story of a love affair with the night and explores the ways in which this relationship can set us free. 
Asked about why fans would relate to "More Than You," HARBER and Lexy had the following to say:
HARBER: "More Than You" celebrates independence and everybody can easily relate to the song's message. This is so much more than your typical love story or song about heartbreak. There's just something about the night… it gives us more!

Lexy Panterra: I think a lot of men and women can relate to the song and video and its message. We all go through those stages of the night being so exciting and a little mischievous. I think they both are a good representation of all of that experience! 
Making its commercial debut on iHeart Radio Evolution's Beats & Booze with a HARBER guest mix and an accompanying interview from Audien & Echosmith, "More Than You" has already reached rotation on US Top 40 and Mix Show radio.
Not only has "More Than You" seen early success on radio and streaming platforms, it's also been extremely well received in live performances. HARBER and Lexy added: 
HARBER: We are gearing up for live performances and acoustic version renditions at iHeartRadio Beats & Booze, Music Choice, Pop Dust, The Funktion House, and more. So far the crowds have been responding very well to the song, especially when I dropped it during my Miami Music Week set at Shore Club for Moksi & Friends.

Lexy Panterra: Oh yeah, I love performing "More Than You" live. When the beat drops, I can always tell people really get into it and I've been getting a great reaction. We have a bunch of live performances coming up, original mix and acoustic versions, so I'm excited to continue singing it live even more!
In addition to the music video, "More Than You" also received a full remix EP. Remixes included in the package are the main-stage-ready HARBER VIP Remix, the dance radio-bound Modern Machines Remix, the catchy and uplifting MIMO Remix, and the deep, chill AmPm Remix. 
FOLLOW HARBER:
Website: itsharber.com
Facebook: facebook.com/itsharber
Instagram: instagram.com/itsharber
Twitter: twitter.com/itsharber
SoundCloud: soundcloud.com/itsharber
FOLLOW LEXY PANTERRA:
Facebook: facebook.com/LexyPanterraOfficial
Twitter: twitter.com/LexyPanterra
Instagram: instagram.com/lexypanterra
YouTube: youtube.com/channel/UCx5ERAjfcMwu9FCSIiw-eRA