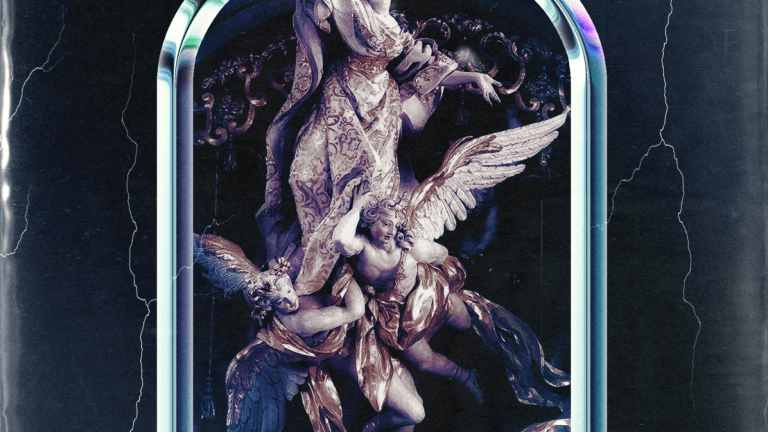 HARD Inaugurates HARD Recs Imprint With New JOYRYDE Track
HARD Recs has revealed the details on JOYRYDE's debut album alongside a new single, "IM GONE."
Today, urban and electronic event powerhouse HARD has officially launched its HARD Recs imprint with a first taste of the forthcoming full-length album from bass house innovator JOYRYDE (real name John Ford).
After a bit of a hiatus, Ford announced this week his triumphant return. The first tease of the LP is entitled "IM GONE." It's an expert show of Ford's production skills. He intricately layers melancholic piano and strings with funky breakbeats and fierce vocals. We dare you not to move to this one. Its high energy was built for the dance floor and is sure to garner some positive remarks. 
"IM GONE" comes with a backstory as intense as its aesthetic. Ford explains:
"'IM GONE' is a song that I'll cherish my entire life. I started it while recovering from back surgery on maximum strength opioid pills. Some parts I don't remember writing. On those days, I realized what it was like to feel my mental health slipping." He continues, "I'm grateful to have music and JOYRYDE in my life because that's what pulled me back into the strongest version of myself I've ever been. When I saw the light at the end of the recovery, it forced the rest of the album out of me. I've never been more attached to something that wasn't alive." The single certainly plays to the inner turmoil in which it was created through its crazed breakdown and disparate elements.
HARD Recs is the perfect home for Ford's debut album. The new branch of Insomniac Music Group made its entrance with a mission to emulate HARD's knack for discovering future legends across multiple genres—championed through cutting edge lineups seen at flagship events like HARD Summer, Day Of The Dead, and cruise ship festival, Holy Ship!. The company's move into the recording industry cements their standing as a world-class curatorial platform and incubator for the stars of tomorrow.
Ford's seamlessly fits into this ideology as the label's first official signee. He broke into the electronic scene with brute force after less than a year of sending his music out into the world, quickly gaining support from the likes of Major Lazer, DJ Snake, Axwell, and Skrillex. Since then, the now legendary talent has found himself at the top of the bass and house worlds, providing extrasensory experiences to followers via his cleanly crafted productions and immersive stage designs.
FOLLOW JOYRYDE:
Facebook: facebook.com/enjoyryde
Twitter: twitter.com/enjoyryde
Instagram: instagram.com/enjoyryde
SoundCloud: soundcloud.com/enjoyryde
FOLLOW HARD RECS:
Facebook: https://www.facebook.com/HARDrecs
Instagram: https://www.instagram.com/hardrecs