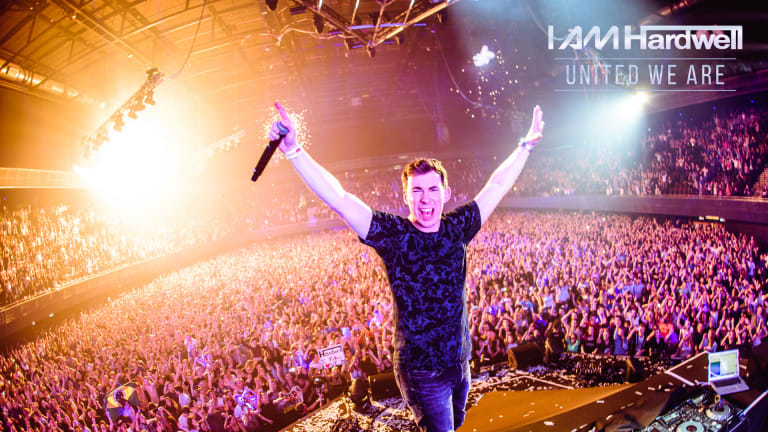 Hardwell Drops First Track of 2019, "Being Alive" ft. JGUAR, on Revealed Recordings
Hardwell's legacy lives on despite his indefinite break from touring.
Hardwell isn't wasting any time demonstrating to his legion of supporters that his extended break from performing won't keep him from putting out new music. The Dutch DJ/producer and Revealed Recordings label boss teased "Being Alive" featuring JGUAR two days ago, and now the track sees an official release.
Characterized by the adrenaline-pumping synth work for which Hardwell (real name Robbert van de Corput) garnered worldwide renown, "Being Alive" is a song engineered to move thousands-deep festival crowds. JGUAR's memorable vocal makes for the centerpiece of the concept despite arriving well past the midway point in the arrangement.
Following a career that most EDM DJ/producers could only dream of, van de Corput called it quits last year on the grounds that "being Hardwell 24/7 leaves too little energy, love, creativity, and attention" for him to lead a normal life. He ended his final performance at Ziggo Dome in Amsterdam with a tearful speech revealing that he would one day return to the stage.
Hardwell's "Being Alive" featuring JGUAR is out now on Revealed Recordings. Stream or download it across platforms here.
FOLLOW HARDWELL:
Twitter: https://twitter.com/HARDWELL
Facebook: https://www.facebook.com/djhardwell
Instagram: https://www.instagram.com/hardwell
SoundCloud: https://soundcloud.com/hardwell