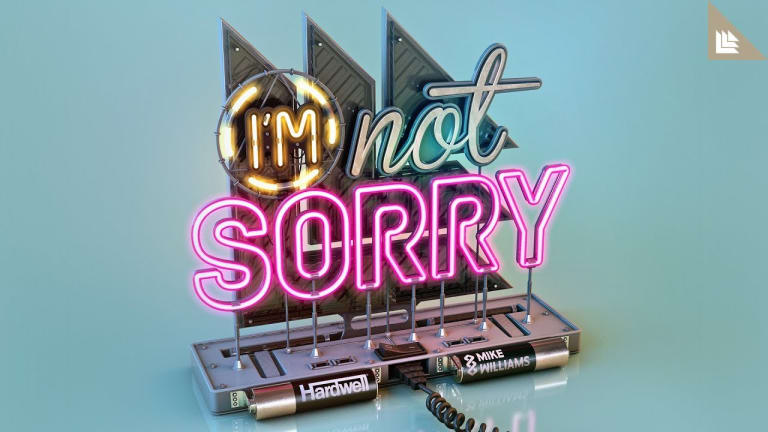 Hardwell and Mike Williams Finally Release "I'm Not Sorry"
The two dutch DJs have been teasing this for some time now.
Hardwell and Mike Williams have kept their fans waiting long enough. Since the track was originally teased back in October 2018 at Amsterdam Dance Event, "I'm Not Sorry" has been on the minds of the two famed Dutch producers following. 
The wait is finally over. After announcing the set release date last week, the track is out for your listening pleasure on Revealed Recordings. 
The single is a fun, high-energy amalgamation of the two artists' sounds. It captures Hardwell's signature progressive house style and Williams' trademark bounce. It's the type of track that will get the whole crowd belting along to, and it has anthem vibes written all over it. 
The track was dropped during one of Hardwell's final live appearances. The "Apollo" producer retired from touring late last year so sadly, will not be performing this made-for-festival track for fans anytime soon. Though he is not hitting the road any longer, he is still releasing tracks with his latest titled "Being Alive" featuring JGUAR.
Willliams is known to have trained under Tiësto, affording him his signature sound. Since then he has amassed a following of devoted fans. Most recently he released his single and music video for the track "I Got You". 
FOLLOW HARDWELL:
Twitter: twitter.com/HARDWELL
Facebook: facebook.com/djhardwell
Instagram: instagram.com/hardwell
SoundCloud: soundcloud.com/hardwell
FOLLOW MIKE WILLIAMS:
Facebook: facebook.com/mikewilliamsofficial
Twitter: twitter.com/mikewilliamsdj
Instagram: instagram.com/mikewilliams
SoundCloud: soundcloud.com/mikewilliamsdj