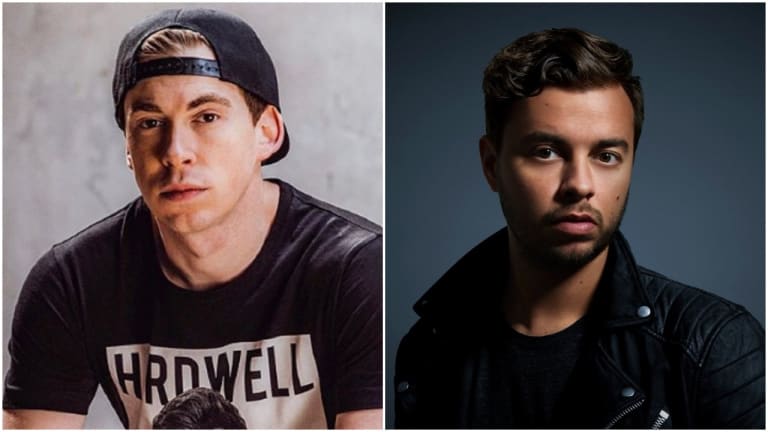 Hardwell and Quintino Tease Upcoming Collab "Reckless"
Quintino and Hardwell have a track coming out later in the month.
Hardwell's hiatus from live performances hasn't kept him from releasing music. Adding to 2019 singles like "Being Alive" and "I'm Not Sorry," the Dutch superstar DJ/producer has announced a Quintino collaboration titled "Reckless" slated for release via Spinnin' Records later in the month.
Hardwell (real name Robbert van de Corput) and Quintino (Quinten van den Berg) are no strangers to working together. Back in 2016, they teamed up on an unexpected single called "Woest." If their previous collaboration serves as any indicator, "Reckless" might see both producers once again explore uncharted territory.
After touring the world and releasing numerous mega hits, van de Corput retired from touring on the grounds that "being Hardwell 24/7 leaves too little energy, love, creativity, and attention" for other areas of his life. Many speculate that he will return to the stage sooner than later although he has not made any public comments to that effect.
"Reckless" by Hardwell and Quintino is due out on Spinnin' Records July 19th. Pre-save the song via Spotify, Apple Music or Deezer here.
FOLLOW HARDWELL:
Twitter: twitter.com/HARDWELL
Facebook: facebook.com/djhardwell
Instagram: instagram.com/hardwell
SoundCloud: soundcloud.com/hardwell
FOLLOW QUINTINO:
Facebook: facebook.com/djquintino
Twitter: twitter.com/quintinoo
Instagram: instagram.com/quintino
SoundCloud: soundcloud.com/quintino