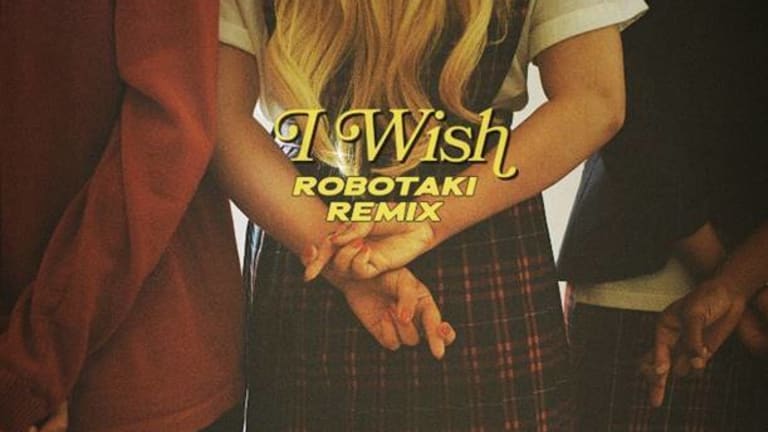 Robotaki Releases Remix of Hayley Kiyoko's "I Wish"
The flip spices up Kiyoko's original with retro synths and the addition of a funky guitar line.
The remix veteran, Robotaki (real name Preston Chin) is back on the airwaves with his newest flip. This time, he's responsible for the first official remix of Hayley Kiyoko's "I Wish." The original was released on July 18 through EMPIRE.
In his signature style, Chin took Kiyoko's edgy, slow-burning, pop track and gave it a Robotaki spin. Using retro synths, he added bright and colorful melodies to the song while maintaining its original vibe. In spicing it up, Chin transformed the pensive, lyric-centric track into a funky, high energy song with some serious rhythm. 
Robotaki is fairly new to the scene, with his first major track, "I Want You," with Manila Killa and Matthew John Kurz, coming out in 2017. His most recent EP, Anachronism, was released in April via Foreign Family Collective. He's known for his seamless ability to blend funk, future bass, and disco. 
Kiyoko's music is no stranger to EDM flips. Win & Woo and Sweater Beats released separate remixes of her song "Curious" in 2018, while 2016's "Cliff's Edge" received its own remix EP. Quickly growing her pop following, Kiyoko was featured on Billboard's "Pride Roundtable" cover story, alongside other LGBTQ musicians Big Freedia, Adam Lambert, iLoveMakonnen and Tegan Quin. 
FOLLOW ROBOTAKI:
Facebook: www.facebook.com/robotakimusic
Twitter: www.twitter.com/robotaki
Instagram: www.instagram.com/robotaki
Soundcloud: www.soundcloud.com/robotaki