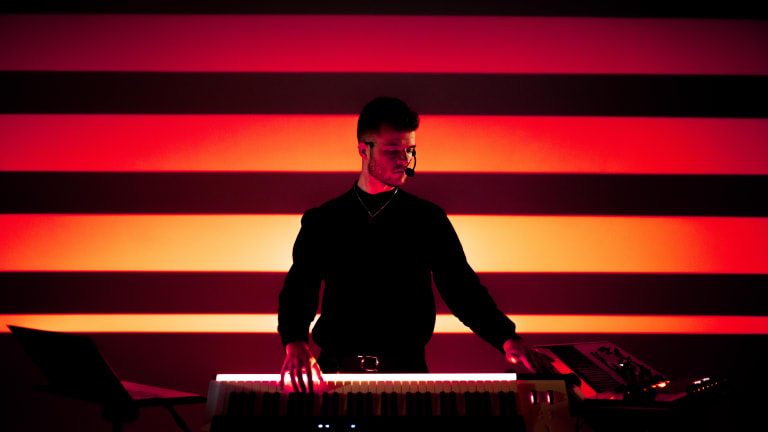 Haywyre Releases Funky New Single "Let Me Hear That"
Haywyre's single "Let Me Hear That" is the perfect prelude to his forthcoming Panorama: Form EP.
A leading figure in the electro-groove community, Martin Vogt A.K.A. Haywyre has earned a reputation as a master at blending groovy, electronic vibes with a unique blend of funk-infused dance music. Drawing inspiration from music icons such as Herbie Hancock, Flying Lotus, and KOAN Sound, Haywyre is also deeply inspired by legendary classical musicians such as 19th-century Russian composer and pianist Sergei Rachmaninoff.
A brilliant pianist in his own right, Haywyre's classical sense of musicality is a perfect compliment to his eclectic production style and undeniably penchant for getting funky. This highly unique sonic fusion has never been more apparent than it is in the first single from his forthcoming Panorama: Form EP, "Let Me Hear That." 
The follow-up to his last EP, "Panorama: Discover," "Let Me Hear That" is a phenomenal, funk-laden tune with all the groovy, melodic goodness that we've come to expect from Haywyre. The next single, "Contagious" comes out on February 15th, and the full EP, Panorama: Form comes out on February 22nd.
In speaking with Billboard about Panorama, Haywyre noted:
"In a sense, [Panorama] is as personal as it gets. I drew from everything I could. Moments of excitement, love, discovery, realization, connection, but also fear, insecurity, depression and disgust. I wanted the full spectrum. In another sense, it couldn't be less personal, because Im avoiding the literal personal accounts that drove me to create this in the first place. I don't want people hearing my story, I want people hearing their story in my music."
Give "Let Me Hear That" a listen, and be sure to catch Haywyre on tour in a city near you.
FOLLOW HAYWYRE:
Facebook: facebook.com/Haywyre
Twitter: twitter.com/haywyremusic
Instagram: instagram.com/haywyre
SoundCloud: soundcloud.com/haywyre