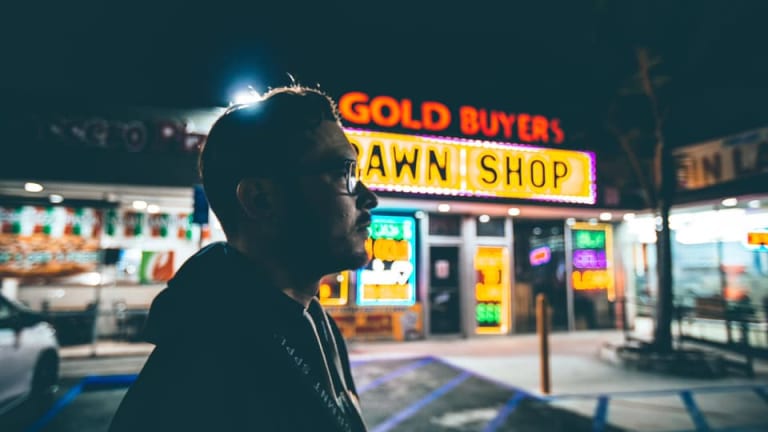 Helicopter Showdown Returns as a Solo Act with New Music and Forthcoming Tour Announcement
Helicopter Showdown is stepping back into the spotlight with a free download of the bouncy, bass-heavy new single, "Gucci Goonies."
As part of his transition into a solo act, Helicopter Showdown (real name Devan Day) will soon announce dates for his forthcoming tour. It will span from August through September with support from Lucchii and Akronym (full tour listing will be announced soon). 
In celebration of his triumphant return, Helicopter Showdown has offered fans a free download of his latest original tune, "Gucci Goonies."
Today also marks Helicopter Showdown's official debut release as a solo artist with "THE COBRONTOSAURUS" through Borgore's Buygore imprint.
The original founder of Helicopter Showdown, Day has been standing up for his work and his passion following a parting of ways with the group's previous member. Making the decision to proceed with Helicopter Showdown as a solo act, Day looks forward to embarking on this new chapter of his career and is eager to share new music with his dedicated and loyal fan base. 
Read Helicopter Showdown's official statement regarding the transition to a solo act:
"Helicopter Showdown does not support or condone drug abuse, the physical abuse of women, child neglect, or plagiarism. Previous members of the ensemble have been formally dismissed from the project indefinitely. Devan Day is the original founder, creator, and legal owner of Helicopter Showdown and currently is and will continue to serve as its curator. Helicopter Showdown is looking most forward to sharing his new music, tour dates, and pursuing this new chapter with his fans, followers, and friends as a solo artist." 
FOLLOW HELICOPTER SHOWDOWN:
Facebook: facebook.com/helicoptershowdown
Instagram: instagram.com/helicoptershowdown
Twitter: twitter.com/helishowdown
SoundCloud: soundcloud.com/helicoptershowdown