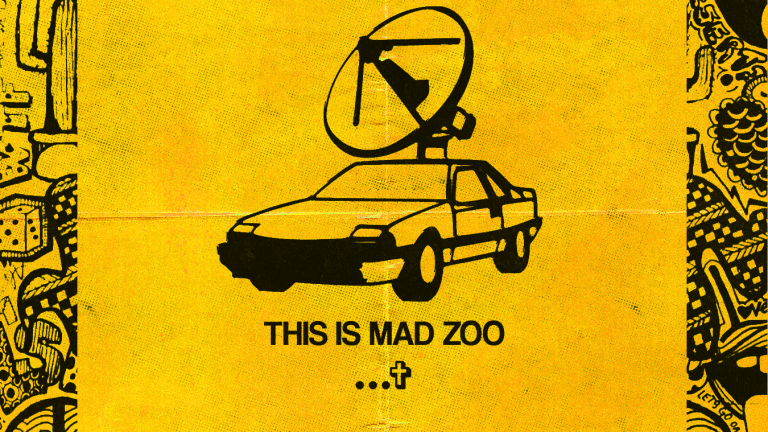 Hellbound! Unleashes "I Want it All" on Mad Zoo's First-Ever Compilation Album
Journey through all bass music has to offer with this expertly curated 12-track effort.
The anonymous and forward-thinking DJ, producer, and visual artist Hellbound! takes us further into their vision with the new single "I WANT IT ALL." The song is part of Mat Zo's imprint Mad Zoo's first-ever compilation album This is Mad Zoo. Consisting of 12 tracks across a wide variety of bass-focused genres, This is Mad Zoo features songs from Mat Zo, Craze, Kayoh and more.
An echoing vocal at the start of "I WANT IT ALL" entices listeners to enter the world of Hellbound!. Those who choose to venture in are met with a pumping and entrancing beat, each layer adding to the richness of the sound design.
Hellbound! explained on Twitter that "I WANT IT ALL" has been one of their favorite tracks to produce, although its origin was unintentional. "I made this song entirely on hardware. The Ableton project is 7 tracks and I made it almost by mistake in like 2 hours," the talented producer wrote on their page.
One of the most standout characteristics of Hellbound! is their ability to deliver the complete creative package. From a cohesive aesthetic, addictive sound, and hypnotizing visuals to match, Hellbound! demonstrates insane attention to detail throughout their entire project. If their music wasn't already memorable enough, their vision is truly unforgettable.
Hellbound! also teased on Twitter that fans can expect to see a new set of visuals coming soon. With each track, Hellbound! sets the standard for the music scene higher and their movement to "resurrect the rave" grows with it. 
Fans can experience the new album live on July 6th at This is Mad Zoo Underground, which will see performances from Craze, Vhsceral, Glacci and more. For more information, visit here. 
Stream or download Hellbound's "I WANT IT ALL"  on This is Mad Zoo compilation album today.
FOLLOW HELLBOUND!:
Facebook: facebook.com/itshellbound
Twitter: twitter.com/itshellbound
Instagram: instagram.com/itshellbound
SoundCloud: soundcloud.com/itshellbound
FOLLOW MAD ZOO:
Facebook: facebook.com/MadZooMusic
Twitter: twitter.com/mad_zoo
Instagram: instagram.com/mad_zoo_music
SoundCloud: soundcloud.com/madzoomusic