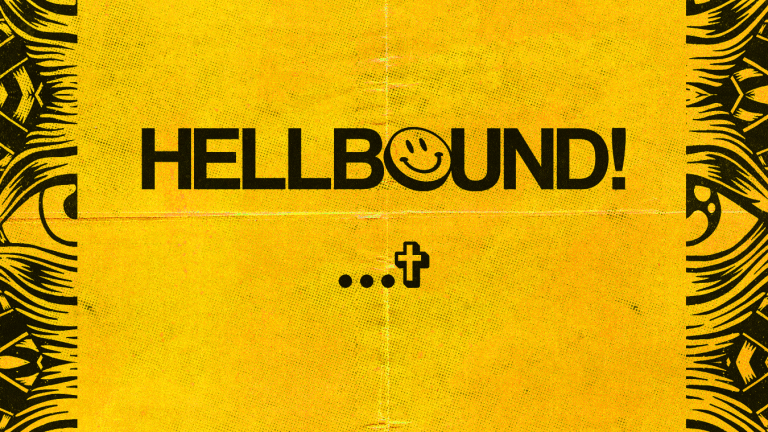 Get Nostalgic to Hellbound!'s '80s and '90s Rave-Inspired "Noise" via Proximity
Hellbound! brings back acid house with an edge in their new Proximity single "Noise".
In the new era of dance music, it is becoming increasingly popular for artists to remain anonymous, letting the music speak for itself. Producer, DJ, and visual artist, Hellbound! is one of the latest talents to breakthrough into the EDM scene, with their new acid house-inspired track "Noise," out now on Proximity.
Although seemingly a newcomer, Hellbound! is the second project of an artist in the dance community who has already seen great success as a touring act. This would certainly explain the unapologetically bold and modern approach to the iconic '80s and '90s rave sound. Traditionally characterized by deep, minimal bass lines, house's four-on-the-floor beat, a catchy one-liner vocal, and an alien-like 'squelch', "Noise" takes these classic acid house elements and packs in even more energy with a rougher exterior. Even with its contemporary twist, the nostalgia factor of this record is instantly recognizable, regardless of decade one grew up in.
The visual aesthetic of Hellbound's! branding alone is a homage to '80s acid house, where the iconic "smiley face" first became the defining symbol for dance music and rave culture.
Hellbound! takes their vision further by immersing listeners in the total experience, a moving and memorable beat with an overall nostalgic-inspiring aesthetic is cleverly paired with enticing visuals to match the vibe. Their ability to share a complete, uniform and high-quality concept has set the bar high for future music from this mysterious producer.
A visionary in all aspects, dance music fans can expect to hear more of Hellbound! as they continue their quest to "resurrect the rave."
Stream or Download "Noise" today.
FOLLOW HELLBOUND!:
Facebook: facebook.com/itshellbound
Twitter: twitter.com/itshellbound
Instagram: twitter.com/itshellbound
SoundCloud: soundcloud.com/itshellbound
FOLLOW PROXIMITY:
Facebook: facebook.com/proximity
Twitter: twitter.com/proximitym
Instagram: twitter.com/proximity
SoundCloud: soundcloud.com/proximity