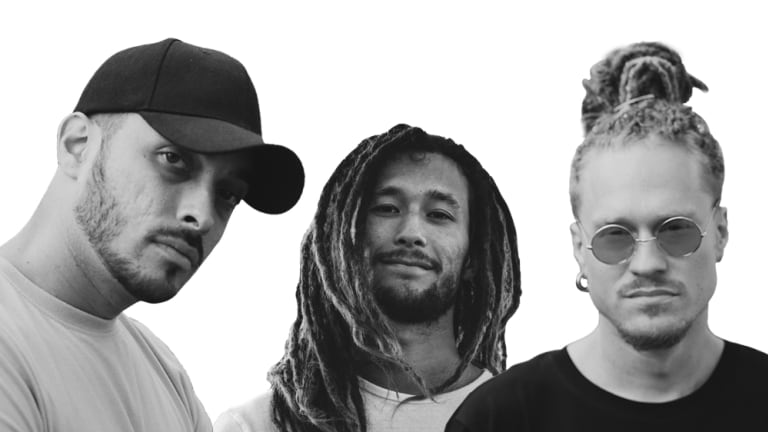 Henry Fong and Banx & Ranx Latest Track Screams Summer [Premiere]
The newest release from Henry Fong and Banx & Ranx is finally here!
Summer is sadly coming to end, but no summer would be complete without one last summer anthem. Henry Fong and Banx & Ranx easily just produced what is about to become the next summer anthem of the year. Two of dance music's hottest acts, Henry Fong and Banx & Ranx, are really bringing in the heat with their new track, "Hold Me Down." Signed to Spinnin' Records, "Hold Me Down" has an irresistible island vibe that is perfectly complemented by the vocals of both Sophia Ayana and Richie Loop. Once the song is on, the sound of waves crashing up against the sand and the smell of the ocean air easily come to mind. Combining Henry Fong's and Banx & Ranx's signature reggae vibes, this collab is sure to transport you from the club to the beaches of a tropical island, margarita in hand and all.
Henry Fong, known for his energetic, eclectic, and island-influenced sound, went from college student to world touring DJ in a few years. While attending the University of Central Florida, he found his niche promoting some of the college's first EDM events and DJing weekly club nights. After learning the in's and out's of the music industry at the core level as a nightlife promoter, he moved to LA to take his music further. Fong has since built up an impressive resume of club bangers and remixes that have been supported by the electronic A-list. Official remixes for Calvin Harris, Rihanna, Zedd, Skrillex, DJ Snake and core singles like 'Drop it Down Low', 'Badam', and 'Encore'.
Montreal production duo Banx & Ranx are going global. They're already in-demand as producers, songwriters, and remixers. As well as recently linking up with Ella Eyre and Yxng Bane on their hit single Answerphone, they've also collaborated with the likes of Charli XCX, French Montana, Afrojack, Gorillaz and contributed production to the Sean Paul x David Guetta x Becky G smash 'Mad Love'.
The song vocals blend perfectly together with the tropical and Caribbean sounds of the track in the backdrop. The pure and organic voices of Sophia Ayana and Richie Loop bounce of one another simultaneously creating the melody of summer. Listening to this track is like entering into an island getaway. The track is now available to stream, so turn up those speakers because it looks like summer is going to be year round this year all thanks to Henry Fong and Banx & Ranx. These five artists truly outdid themselves with this track. Take a listen.
Connect with Henry Fong:
Facebook | Twitter | Instagram | Soundcloud | Spotify
Connect with Banx & Rank:
Facebook | Twitter | Instagram | Soundcloud | Spotify 
Connect with Spinnin' Records: