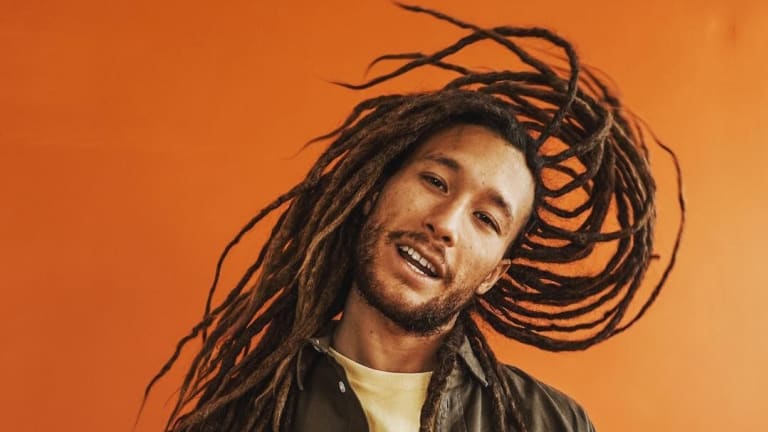 Need a Vacation? Take a Trip To Fong Island in Henry Fong's New EP [Premiere]
Henry Fong builds his own reggae-EDM world in his latest four-track effort, Fong Island.
Everyone could use one more vacation before summer ends. Henry Fong makes traveling the world easy in his latest four-track EP, Fong Island, with high-energy, high-tempo sounds that come from every corner of the globe. 
Fong Island opens up with "Irie," the first single to release from the EP, featuring Rawtek and Craigy T. Fong effortlessly melds together Carribean groove with UK bassline to make for an amped-up tune designed to tear up any dance floor.
The second song featured on the EP is "On My Way" featuring Rome, the lead singer of the reggae-rock band Sublime with Rome. "It was so great to link up with Rome from Sublime with Rome," Fong said. "I've been a fan of all of the work he's done in the Reggae world, and it was a dream to connect with him and create a big summer anthem." 
The track, which came as Fong's second single from the EP, showcases the L.A.-based producer's fluidity whilst reinforcing his instantly recognizable sound, respectfully dubbed "global bass." "Reggae was my biggest musical passion before I entered the dance music realm," he continued. "So being able to create a bridge between the two genres is amazing for me."
Inspired by cultures around the world, Fong's unique sound comes from masterfully blending influences from Latin, Asian, African and Middle Eastern music. One listen to any of Fong's tracks and it becomes clear why his distinguishable sound has earned the name global bass. "Ventura," a collaboration with DJ Braindead and the third song featured on Fong Island, gives a fresh, bass-heavy groove to a traditional Latin beat. Keeping with his strong electronic music core, Fong brings his high-energy EDM flair to every corner on the musical spectrum, resulting in a unique music experience sure to bring cultures together. 
Fong Island maintains the supercharged energy throughout the entire project and wraps up with the bubbling "Jump In The Line," a collaboration with Jamaican dancehall legend General Degree. Fong successfully takes listeners on a trip in his EP, each track showcasing a different side to his all-encompassing production talents. With music meant for all, it comes as no surprise to Florida-born producer has amassed a global audience. 
Stream or download Henry Fong's Fong Island EP today.
FOLLOW HENRY FONG:
Facebook: facebook.com/djhenryfong
Twitter: twitter.com/henryfong
Instagram: instagram.com/djhenryfong
SoundCloud: soundcloud.com/henryfong