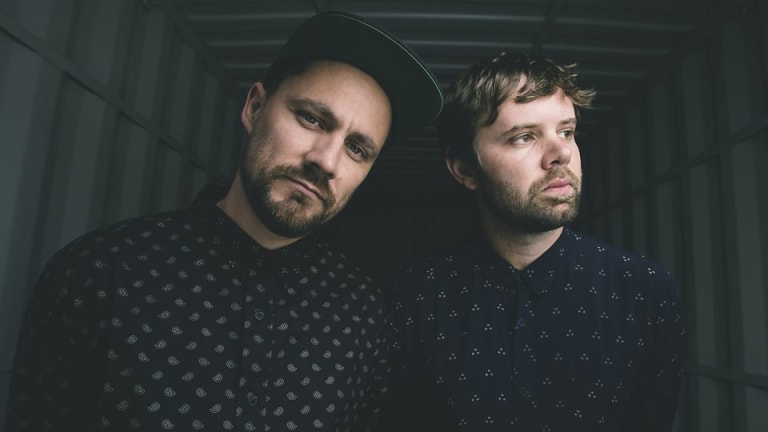 Hermitude's "Every Day" Receives Remixes from Shisto, Odd Mob, and More
Stream the six different renditions of this feelgood track.
Luke Dubber and Angus Stuart A.K.A. Hermitude's latest release, "Every Day" featuring Hoodlem, came out two months ago following their first release in two years, "Stupid World" featuring Bibi Bourelly.  The Australian duo have given the track to six different artists to interpret into their own remixes, which all released today.  
The original version of "Every Day" is a vocal-fueled feelgood track centered around lyrics sung by Hoodlem. This song takes on a different vibe with each different interpretation. Shisto delivers a glitchy, beat-driven remix while Slow Magic softens the mood with an instrumental, synth-filled melody. Odd Mob turns up the energy with a bouncy house track and Mexican Insitute of Sound switches the beat for a moombahton feel.
Check out all of the remixes to Hermitude's "Every Day" from Slow Magic, Shisto, dontloveme, Com Truise, Odd Mob, and Mexican Institute of Sound below.  The remix EP is available on all streaming platforms today.
Since their first EP release in 2002, Hermitude have spent over 15 years together as an electronic music duo. From their first album Alleys to Valleys to their chart smashing hit, "The Buzz," they've seen success many times near and far. Spending half of their time as internationally touring artists and the other half in their hometown in the Blue Mountains of New South Wales, Dubber and Stuart channel their unique experiences into the music that they share with the world. With a number of albums, EPs, remixes, and singles already under their belt, Hermitude have proven a permanent and ever-evolving act in electronic music.
Follow Hermitude:
Facebook: facebook.com/hermitude
Instagram: @hermitude
Twitter: @hermitudemusic
SoundCloud: soundcloud.com/hermitude