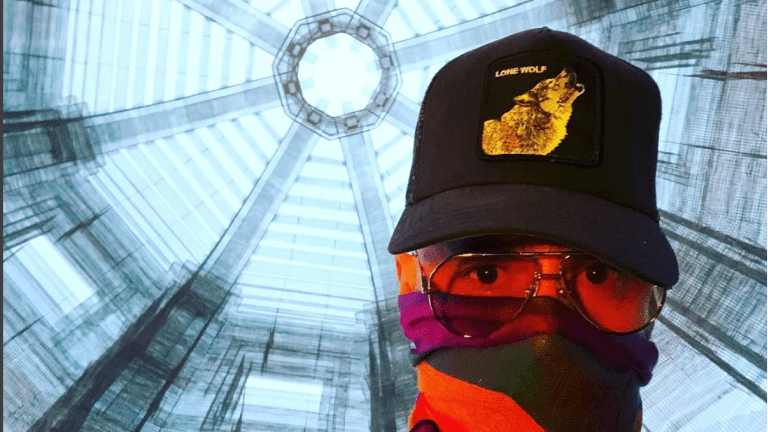 HOL Radio #6 Delivers a Taste of House Heaven
House of Latroit Radio just had its sixth edition premiere and its full of new music and surprises.
House of Latroit Radio has quickly taken off as this season's hottest and feel good summer radio show yet. House of Latroit Radio #6 actually became #6 under the #vocal house genre upon it being uploaded. The beautiful house melodies from start to finish bounce off one another creating a seamless tone of happiness and energy. This installment of the radio show offers new music produced by Latroit, some feedback about how Movement Music Festival in Detroit was, and even a surprise guest towrds the end of the show makes an appearance. 
"So HOL Radio #6 starts out with your newest track "Talk to Me" out now on AKA Records. Tell me a little more about this track and how you came up with it?"
"Talk to Me' bites a vocal that was really popular in the 90's from a group called the 'South Street Players called 'Who Keeps Changing Your Mind.' My friend Craig Dimech, who I worked on music with a lot had the idea to do that track. I did it and it features the vocals of Jonathon Mouten and a frequent listener of House of Latroit Radio named "baddcheeta." She is a cool girl that I met just from the comments of HOL and it turned out she was a singer. I had her in the studio one time and she just did the first female vocal in that track and then that is how a HOL listener that I met from the comments of Soundcloud became involved." 
"HOL Radio #6 showcases a new color scheme for the album art that is different than the past couple, why is that?"
"We want different looks within the context of the general concept of art. We are going to do a different one every episode.
"What are some of your favorite tracks from HOL Radio #6?"
"I really LOVED this one."
"You talk about being at Movement Festival in Detroit for the 30th anniversary during the show, so how was it?
"Oh, it was amazing. I am really lucky to say that a group that I played in back in the late 80's called Inner City is still so close. Inner City, particular in the UK, was widely considered to be one of the first American dance music groups to get that music to cross over. Inner City really did kick off a movement. That is Kevin Saunderson's group. Kevin is still active in the scene. He is a legendary producer at this point and has an active touring schedule still. He decided to get the original touring group together for the 30th-anniversary show at Movement in Detroit and it was a really special movement. Happy to have been a part of it. 
"You ended the show a little differently this week. It was called "Ruben's Pick of the Week" can you tell me a little more about that?"
"So Ruben Castro is my intern from Collective. Icon Collective produced really well known artist like JAUZ, Kayzo, and NGHTMRE, and the list goes on. I am pretty active and mentor from time to time at Icon Collective and a lot of producers come from my studio. He is the one currently, and is a really nice guy and helps produce the show every week. I just like the idea of giving him a platform every show to let kids know what he is into."
Take a listen to the full House of Latroit Radio #6 down below. Join the conversation on Twitter and let the world know what your favorite track is by using the #HOLradio. 
Follow Latroit:
https://www.facebook.com/LatroitLife/
https://twitter.com/latroit
https://www.instagram.com/latroithouse/
https://soundcloud.com/latroit