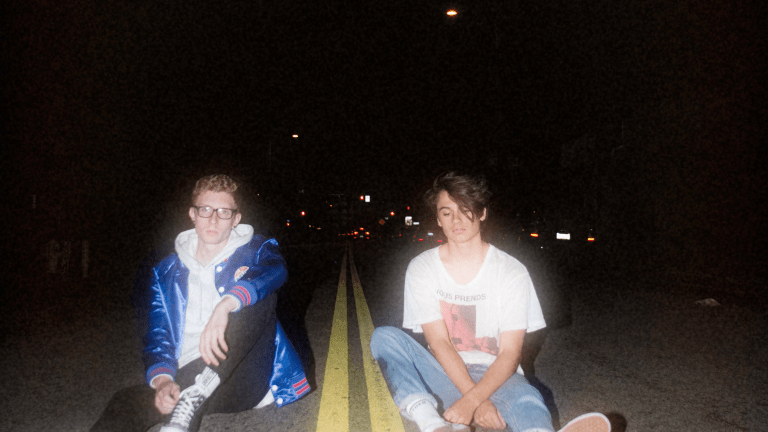 How A SoundCloud Repost Gave Rise to Major Label Artists Midnight Kids
"Serious" featuring Matthew Koma by Midnight Kids is out now.
Midnight Kids have had a whirlwind year. Despite only two original songs to their name, the duo has made every opportunity count. 
Their new release, "Serious" featuring dance music mainstay Matthew Koma, was just released via RCA records. It achieved numerous New Music Friday placements on Spotify, and is currently in rotation on Sirius XM's BPM. All of this comes amid a string of shows the duo is playing on Alesso's tour.
Before reaching millions of ears in the digital space and on the airwaves, Midnight Kids started small on SoundCloud. A year and a half ago they had only 200 followers to their name. At the time, they'd just released an unofficial bootleg remix of Zedd and Alessia Cara's "Stay," which incidentally received a repost from veteran Monstercat producer Mr. FijiWiji. 
That single act of engagement helped the duo reach their now manager, David Rishty. Recognizing the duo's potential after seeing the repost on his SoundCloud feed, Rishty reached out and shortly thereafter signed Midnight Kids to his company, Exchange Management. Few artists would deny that the music business is a team effort, and that early partnership started the duo off on the right foot.
Looking back on their newfound success since, the duo maintains SoundCloud was uniquely critical to their initial breakthrough. Over the last several months, SoundCloud has been in the headlines for all the wrong reasons, but Midnight Kids' story serves as a reminder that fledgling artists should not be quick to disqualify the platform. 
In Midnight Kids' case, their bootleg remix of "Stay" could not have existed on Spotify or YouTube given the copyright systems in place on those platforms. While artists who have recently been subjected to the mismanagement of their content on SoundCloud have every right to be upset, the platform continues to serve an important utility in the dance music ecosystem. A decline in the platform's user base would undoubtedly levy a major loss to both artists and managers in the dance music space.
While Midnight Kids have additionally parlayed their growth on SoundCloud to platforms such as Spotify where they now boast ~250K monthly listeners, their story remains testament to SoundCloud's unique ability to help artists take their first steps in building audiences and finding future team members scouting talent.
"Without SoundCloud, many of the artists we listen to and have been inspired by would've never shown up on our radar. With everyone's ability to repost it makes it so much easier to discover smaller acts who are exceptionally talented. Our manager Dave found us through one of those reposts, when chill artist Mr. FijiWiji reposted our remix of Zedd's "Stay" on his profile. At the time we only had 200 or so followers, but Dave saw something special in us and wanted to become a part of the team." - Midnight Kids
Check out Midnight Kids' new song "Serious" with Matthew Koma, and be on the lookout for this rising duo in a city near you.
FOLLOW Midnight Kids:
Facebook: https://www.facebook.com/usmidnightkids
Twitter: https://twitter.com/usmidnightkids
Instagram: https://www.instagram.com/usmidnightkids
SoundCloud: https://soundcloud.com/usmidnightkids