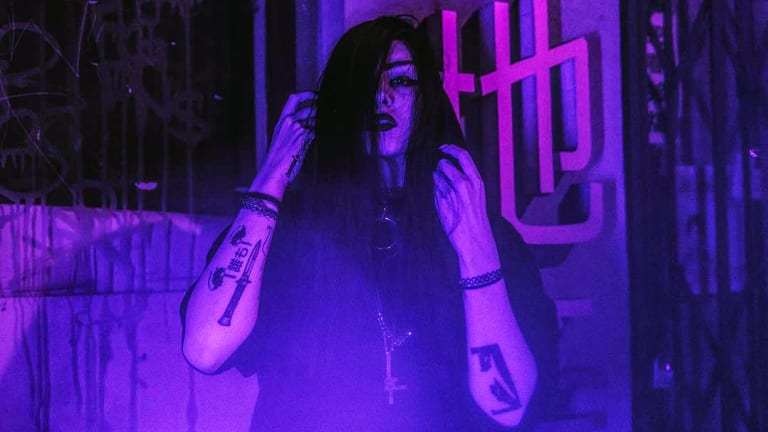 HVDES Shares Lead Single "Ghost.exe" from Upcoming Kannibalen EP [Premiere]
Don't miss out on a free download of HVDES "Ghost.exe" off her forthcoming Kannibalen Records EP, Stand Alone Complex.
A Kannibalen regular and a rising star of the next generation of heavy bass music, Los Angeles-based ICON Collective graduate HVDES (real name Savannah Mae) is gearing up to take the next major step in her career. She's making a triumphant return to Kannibalen Records for the release of her forthcoming Stand Alone Complex EP, which will be available worldwide on July 19th.
Ahead of the release, HVDES has teamed up with EDM.com to offer her dark legion of fans the opportunity to snag a free download of her lead single "Ghost.exe," her collaboration with Crimson Child off of her forthcoming EP. "Ghost.exe" also marks the first time HVDES has contributed her own vocals to one of her original productions, an exciting new treat for her fans that compliments the forward-thinking hybrid midtempo bass sound towards which she is steadily moving.
Satiate your HVDES craving with the EDM.com Premiere of the "Ghost.exe" single while awaiting the full EP release, and make sure to check back for all of Stand Alone Complex on July 19th.
FOLLOW HVDES:
Facebook: facebook.com/hvdesmusic
Twitter: twitter.com/hvdesmusic
Instagram: instagram.com/_hvdes_
SoundCloud: soundcloud.com/hvdesmusic