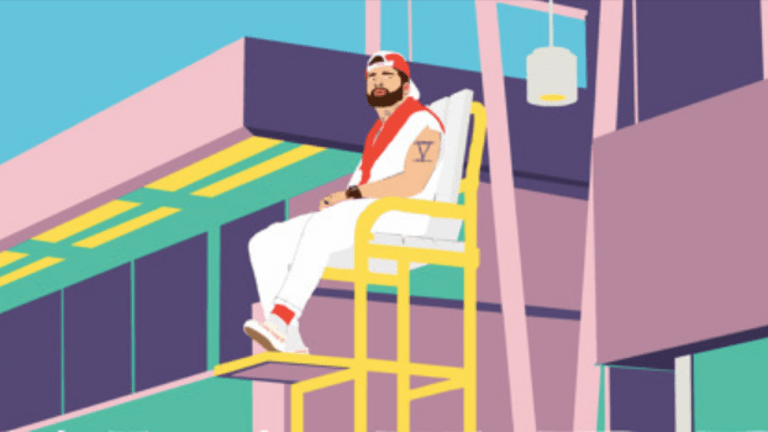 HVNNIBVL Makes a Splash with VIP Remix of "Water"
Hegemon Select is proud to deliver HVNNIBVL's latest release.
It wasn't all that long ago that Hegemon Select brought you "Livin' Lovin' Life," an electronic pop anthem by none other than HVNNIBVL. The Buffalo, New York singer/songwriter has returned to share another big single via the esteemed label, and this one is a VIP remix of his June single "Water."
Between effervescent synth work, hyphy 808s, and, of course, the captivating vocals of HVNNIBVL (real name John Jacob Hannibal V), the VIP remix of "Water" shows another side of the artist's creative capabilities. As with his previous work, the song has just as much potential for radio play as it does inclusion in a DJ set. 
After launching his current project in 2014, Hannibal garnered attention from tastemakers globally with 2016 tracks like "Lose" and "No Cover." 2017 saw him build on that momentum with songs like "Will You I Will" and "Holding On," and last year's releases included "The Day I Let You Go" and "More Than Enough."
Stream or download the VIP remix of "Water" by HVNNIBVL here via Hegemon Select.
FOLLOW HVNNIBVL:
Facebook: facebook.com/hvnnibvlmusic
Twitter: twitter.com/hvnnibvl
Instagram: instagram.com/hvnnibvlmusic
SoundCloud: soundcloud.com/hvnnibvl