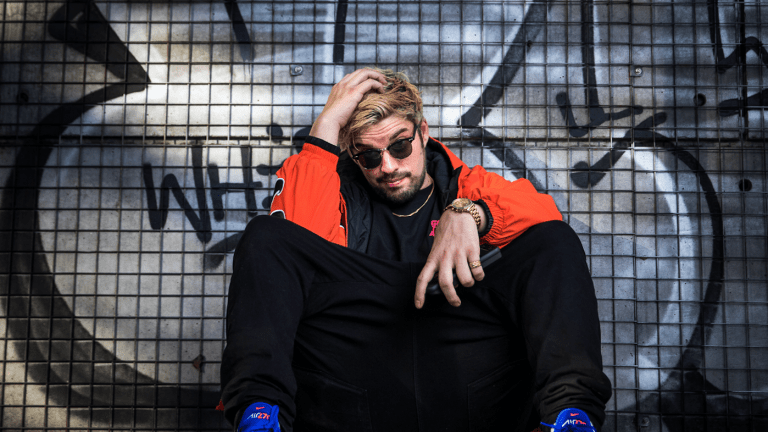 Hydraulix Delivers Explosive Space Cadet EP via Wakaan
The Australian-born producer made his much-hyped debut with the label ahead of playing their inaugural festival in the fall.
Wakaan added yet another uncanny release to its catalog this past weekend, as Australian-born producer Hydraulix debuted on the label with his latest EP, Space Cadet.
As a member of Brillz' Twonk Records, the Sydney-based act flourished making bass-ridden trap tunes. This latest four-track release finds Hydraulix (real name Damien Williams) exploring a more inventive and electric production scheme.
"This EP was a real journey for me and a chance to experiment with new vibes and sounds," said Williams in a statement. "I really enjoy the stuff that Wakaan is putting out at the moment and am stoked to be able to have them release this EP."
The project opens with the atmospheric build of "Skanka," which gives fans a first listen to Williams' intense and explosive bass lines. It's is immediately followed up with "Chopper," his much-hyped collaboration with Krischvn. The track opens with frenzied bass rhythms that seems to sonically morph from one drop to the next. The producer then epically switches things up, dropping a progressive bass house-style beat midway through. 
"When Krischvn came out to Australia to support me on my last tour, we had some down time and produced 'Chopper' in a matter of days," said Williams. "It was one of those times things just clicked!"
If the EP plateaus in intensity with the trap tune, "Madman," it immediately amps up for its closing track, "It's Going Down." The Leotrix collab opens with a chopped vocal sample, later accelerating into wonky and magnetic riffs that may deliver the project's most headbang-worthy moments.
As is per usual with Wakaan releases, this small offering represents a forward-thinking, fun take from the frontier of freeform bass. Stream or download the project here, and catch the Aussie play Wakaan Festival this fall.
Follow Hydraulix:
Soundcloud: soundcloud.com/hydraulix-dub
Facebook: facebook.com/hydraulixdub
Instagram: instagram.com/hydraulixdub
Twitter: twitter.com/hydraulixdub