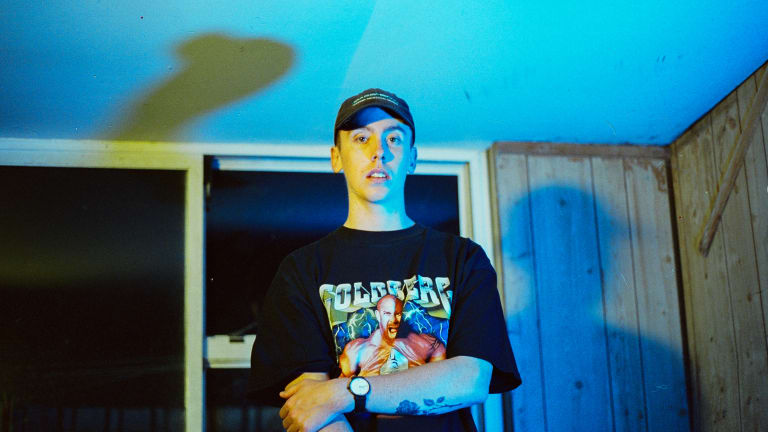 Ian Munro Drops Remix Package for Latest EP Liminal
The rising artist's gems were remade by Rad Hatter, MICA and more.
New Zealand-born artist Ian Munro just released the remix package for his acclaimed recent EP, Liminal, that saw him revamp his heavy sound in favor of a more impactful and emotional approach to production and songwriting. The producer, who regularly releases music via UZ's imprint Quality Goods Records, managed to turn heads with the effort, which is a visceral experience from start to finish and moves through a great number of genres with the help of collaborators UZ, Somber and Still Haze.
The remix package includes five equally talented artists handpicked by Ian Munro, each wearing their own unique sound on their sleeve. CORTR and MICA showcase their different takes on "Murmur," where the former elevates the dark original into an explosive, gritty vibe, while the latter opts for a rather minimal, quirky approach. Serion's remix of "Rush" featuring Still Haze perfectly contrasts MICA's rework, as it's filled with maximalist synths and bright snares similar to Rad Hatter's take on "Without Me" with UZ and Somber, that is the heaviest of the bunch. The journey ends in a bright note, as nekolai manages to flip "Again, Again" into a bright, playful vibe. 
"Liminal has always been a passion project for myself - a sonic world that I'm really happy to welcome these artists into, and I'm truly humbled they wanted to be a part of," said Munro about the project. "I hope this makes you feel something. This project was a super emotionally-driven project - and I knew the remixes had to be in that same vein to really exist within the Liminal world. I honestly just chose people whose music I connect with on a more visceral level, and it all fell into place!"
Munro has cemented a name for himself in 2019. The young artist was featured on bitbird's Gouldian Finch 3 compilation album with wonky banger "Violence" with Bijou Dream, and also had the chance to remix "MEMPHISTOPHELES" off Crywolf's album widow [OBLIVIØN Pt. I]. 
Follow Ian Munro
Facebook: https://www.facebook.com/ianmunromusic
Twitter: https://twitter.com/ianmunromusic
Instagram: https://www.instagram.com/ianmunromusic/
SoundCloud: https://soundcloud.com/ianmunro