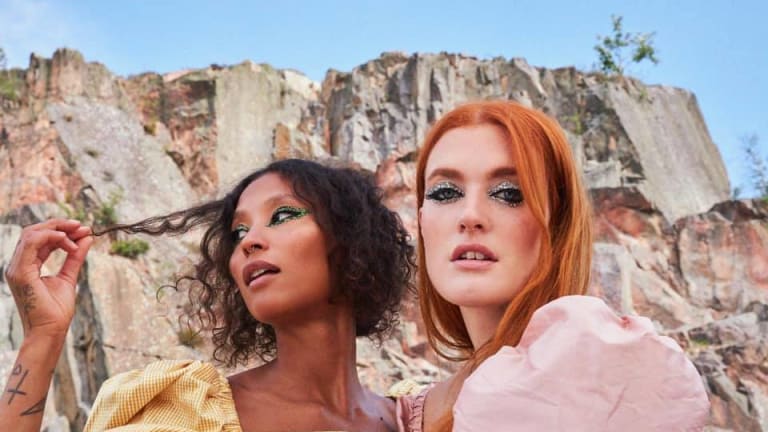 Icona Pop Returns with '90s-Inspired Dance Track, "Next Mistake"
Icona Pop released "Next Mistake" and signed a deal with Ultra Records.
With 10 years under their belt, Caroline Hjelt and Aino Jawo, the Swedish electro-pop duo, behind Icona Pop, have marked the occasion with not only a new dance floor anthem, "Next Mistake," but also a new home for their music.
On the heels of the release the duo announced a new partnership between their record label, Record Company TEN, and Ultra Records. The pair told Billboard, "We always follow our guts, and right now, it feels like we are a perfect match. We have the same vision, and we both love dance music."
Alongside their latest single from their upcoming third studio album, the partnership also ushers in an exciting new chapter for Icona Pop and their music. 
Produced by Hudson Mohawke, Nanno Veen and YARO, "Next Mistake" brings us back in time in more ways than one. Reminiscent of dance pop hits like Real McCoy's "Another Night" and Amber's "This is Your Night," the track's old school house keys and beat give it its nostalgic '90s vibe. 
Adding to this time traveling journey, Icona Pop's sparkling vocals breathe even more life into the song and holds a carefreeness that is quite similar to their early days of popular hits like "I Love It" and "All Night." However, the higher energy in "Next Mistake" takes their upbeat music to the next level.
This past year alone, the duo has been featured in quite a few feel good tracks like R3hab's "This Is How We Party" and Yves and Afrojack's "We Got That Cool." "Next Mistake" continues that fun while bolstering a positive message. Icona Pop says that the song "is about all those bad choices you made that [were] worth it, about all those mistakes in your life that make you human."
If these past features and their new song is any indication of what they've been cooking up for their next album, we're in for quite a treat.
Follow Icona Pop:
Website: iconapop.com
Facebook: facebook.com/iconapop
Twitter: twitter.com/iconapop
Instagram: @iconapop
Soundcloud: soundcloud.com/iconapop