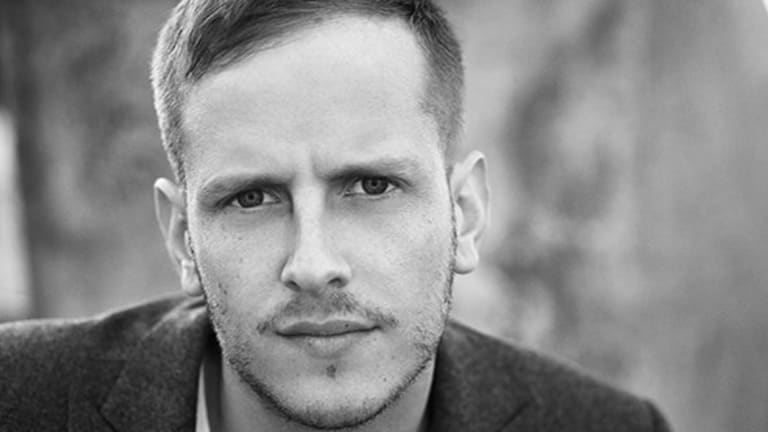 Ilan Bluestone Debuts Scars Remixed Album
Featuring Maor Levi, Cosmic Gate, Koven, Rafaël Frost and more
British DJ and producer Ilan Bluestone debuted his first album, Scars, back in April of this year and it quickly became the iTunes Dance #1 album. The 15-track LP, released on Anjunabeats, made a powerful impact on the trance community. From festival favorites "Will We Remain?" "Let Me Know" and "Frozen Ground", to the reflective moments of "Guru" and "Eclipse," he was able to encompass elements of trance, house and ambient to create a unique portrait of himself. Bluestone is back with the help of his trance and progressive colleagues to give Scars a new sound. 
Debuted at ABGT300 Hong Kong, German trance titans Cosmic Gate are at their brooding best, flipping Bluestone's anthem "Frozen Ground" featuring Giuseppe De Luca. Serbia's Vintage & Morelli lends a '90s house twist to another De Luca record, "I Believe." There are also reworks from Dutch maestro Rafaël Frost, Russian progressive star PROFF, Spencer Brown, KOVEN and Bluestone's musical partner in crime, Maor Levi, who contributes three fresh mixes to the album. Rounding things out is a live studio rework from Glastonbury favorites Shadowlark, the band fronted by "Rival" lead singer Ellen Smith.
The standouts have to be Levi's remix of "Scars" and Brown's take on "Will We Remain." Levi's "Scars" is a complete rework from the original. He gives it a growling bass line transforming the track from a future bass into a killer club hit. Brown brings "Will We Remain" down a notch, from high energy to a much more mellow progressive build. It's a great reimagining of an already powerful song. 
Ilan Bluestone is a cornerstone of the Anjunabeats family, joining the label in 2011 with the Maor Levi collaboration "On Our Own." Since then he has been on tour for nearly six years straight. Next up on his list is Decadence 2018 to ring in the new year. It's clear Bluestone has no plan on slowing down in 2019. 
FOLLOW ILAN BLUESTONE:
Facebook: https://www.facebook.com/ibluestone
Twitter: https://twitter.com/ibluestone
Soundcloud: https://soundcloud.com/ibluestone