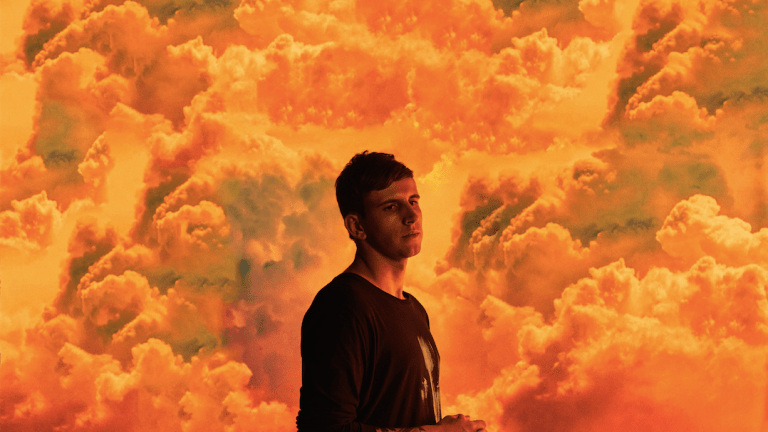 Illenium's Third Album, ASCEND, Brings All The Feels
The 17-track release is packed full of new originals and collaborations.
It's hard to go anywhere these days without hearing one of Illenium's songs or seeing somebody toting one of his signature baseball jerseys. The Denver-based artist (real name Nick Miller) has risen through the ranks to become one of EDM's biggest superstars. Now, he's dropped his very aptly-titled third album, ASCEND, and it capitalizes on everything Illenials love. 
Since the release of a slew of new singles after 2018's Awake Remixes LP was dropped, fans have been eagerly awaiting a new full-length Illenium album. Songs like "Take You Down" and "Crashing" (feat. Bahari) have garnered tens of millions of streams, and given fans a good taste of what was to come on ASCEND. 
The new album delivers the vibes en masse, with the same feels-inducing lyrics and emotional drops for which Miller has become so well-known. "Hold On" (featuring Georgia) and "Good Things Fall Apart" (featuring rising pop sensation Jon Bellion) deliver on the emotive and nostalgic end of things, with soothing guitar riffs layered under heartbreaking lyrics. "Take You Down" and "Broken Ones" (feat. Anna Clendening) capitalize on that same vibe, with vocals that beg to be screamed out by a festival crowd in unison. 
Taking those vibes even deeper, tracks like "Sad Songs" (featuring Annika Wells and MIller's long-time collaborator and friend Said The Sky) and "Every Piece Of Me" (featuring Echos) double down on the emotion, with low-key instrumentals that tie together with the heart-wrenching lyrics. Impassioned piano and acoustic guitar notes mirror the pensive lyrics and provide a melancholic but optimistic sentiment.
The deep and sorrowful tracks aren't all that ASCEND has to offer. A culmination of glitchy, dubstep-inspired synth work wobbles over punchy drums on "Blood" (featuring Foy Vance). The emotion still shines through in Vance's powerful voice on the track, but make no mistake, the drops hit hard. 
The same can be said for "Gorgeous" (featuring Bipolar), a glitched-out midtempo track that goes from emotional vocal verses into a grinding main section reminiscent of Knife Party - but with a unique twist. The second drop of "Gorgeous" brings back Miller's signature style, but while it's less gritty, it still packs a big punch.
"Pray" (featuring Kameron Ale) takes that notion but delivers it in reverse. The first drop is the more melodic aspect of the track, but it dives headfirst into a dubstep banger at the halfway point. It then returns to a similar melodic drop to round out the track toward the end, but the midsection of the song was unmistakably made for headbanging Illenials. 
Superstars like X Ambassadors and The Chainsmokers also make appearances on ASCEND. The Chainsmokers' collaboration, "Take Away" (featuring Lennon Stella) has already amassed over 35 million streams on Spotify alone, appearing on the duo's EP, World War Joy...Takeaway. 
There's no doubt that ASCEND will top charts in the coming weeks and months. The album perfectly delivers everything that Illenials crave from one of EDM's biggest stars. Miller has racked up over 2 billion streams across his entire discography and consistently sells out shows across the nation, including three sell-outs in Denver at Red Rocks Amphitheatre. The success of ASCEND's singles illustrate that with its release, Miller will still be ascending, full steam ahead. 
Stream or download ASCEND across platforms here.
FOLLOW ILLENIUM:
Facebook: facebook.com/ILLENIUM
Twitter: twitter.com/ILLENIUMMUSIC
Instagram: instagram.com/illeniummusic
SoundCloud: soundcloud.com/illeniumofficial