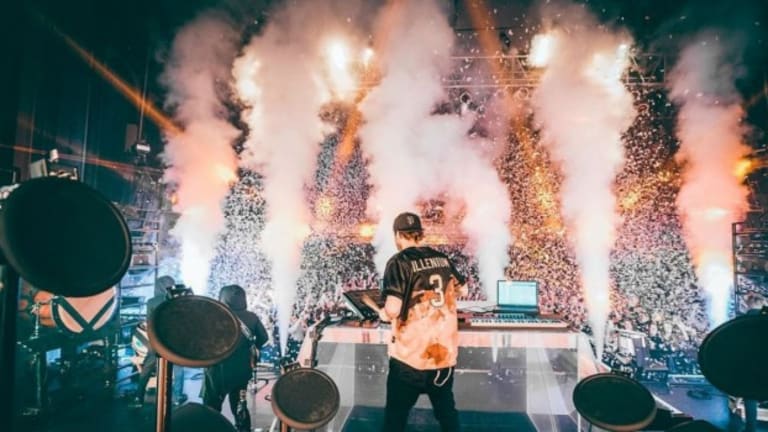 Illenium Releases Breathtaking Piano Covers of Songs from Awake [LISTEN]
If the originals of these tracks brought you tears, you'd better grab a box of tissues.
Illenium is a Denver-based DJ and producer who thousands of listeners have fallen in love with. Over the years, he has worked to perfect his entrancing, innovative sounds through producing various singles, EPs, albums, and live sets. With only one show left of his nearly sold out North American tour for his Awake album, he has been busy beyond belief. However, that didn't stop him from seeking out some amazing pianists and surprising all of us Illenials with a new release on his label Seeking Blue / Kasaya.
This newest release from the Denver-based producer is a small compilation of various piano covers of hit songs from Awake titled. Not your average remix EP, these 3 songs are transformed by extremely talented pianists into even more tear-jerking versions of the originals.
"Beautiful Creatures" is the first track, which is covered by Julien Marchal. This is the softest interpretation of all of the tracks, but does an amazing job of capturing the feel and story of the original song. "Fractures," covered by Lorcan Rooney, is almost identical to the original as the piano follows the melody of Nevve's vocals almost perfectly. Finally, Lambert's cover of "Crawl Outta Love" is included. This cover is absolutely stunning and is sure to give you chills when you hear the delicate piano notes combined with the soft backing rhythms.
So far, this sneaky release is only available on Spotify. However, we wouldn't be surprised if it becomes available on iTunes and/or Soundcloud later on. Each song is linked below so grab your tissues, put on your Illenium merch, and be prepared to be carried away into complete audio bliss.