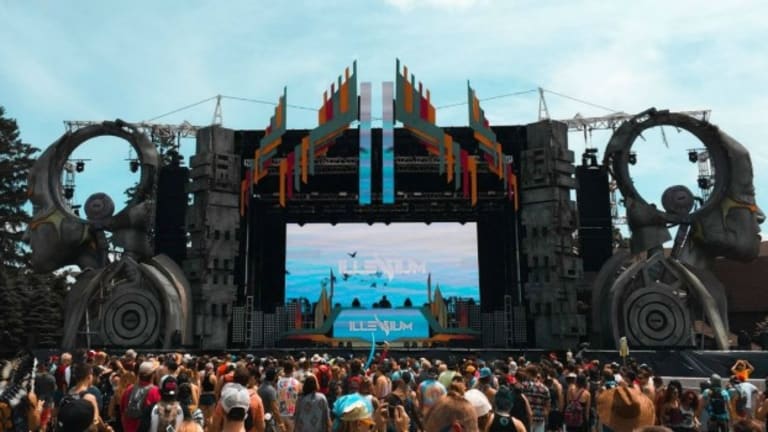 ILLENIUM ANNOUNCES PHASE 1 OF AWAKE TOUR & DROPS BREATHTAKING TRIVECTA REMIX OF "FRACTURES"
Illenials, you ready?
Illenium is gearing up for the Awake tour.
He just announced Phase 1 of the tour, which kicks off in his current hometown of Denver, set to be his biggest headlining show to date. A total of 6 shows have been announced, but there's sure to be more with the announcement of the next phase
The tour will feature a brand new live setup, as Illenium mentioned, "adding lots of live instrumentation and acts, tons of new production and visuals, some crazy new edits." Given his sophomore album, Awake, is almost upon us, this tour seems like a great way to celebrate.
You can buy pre-sale tickets this Thursday 10AM local time here, using the code "Awake".
Along with the tour announcement, Illenium released the Trivecta remix of "Fractures"; the track in his EDC recap, and a staple feature in his recent sets. It's one of those perfectly executed remixes that captures the heart of the original, while giving a fresh breath of life to the song, providing listeners with something new and exciting.
A vibrant melodic bass anthem, the song has a twinkling energy to it, radiating sentiments of pure bliss.
It starts off slow, with soft key strokes, building into a melody accompanied by Nevve's sultry vocals. As the drums kick in and the beat picks up, so does the energy of the song, gearing listeners up for a powerful drop. Straight out of heaven, the drop is spirited and dreamy.
Emotional, energetic, melodic, the song is made for the summertime.
Stream below: