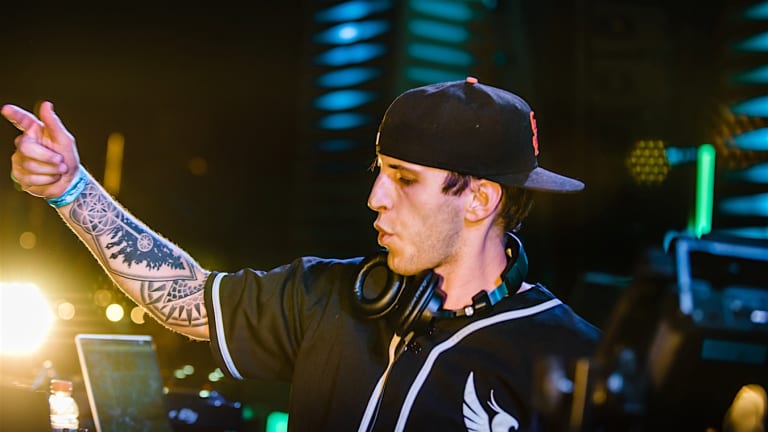 Illenium Delivers First Anthem of 2019 with "Crashing" ft. Bahari
Ever the hitmaker, Illenium serves up yet another instant classic.
Following a year that most EDM DJ/producers could only dream of, Illenium has demonstrated no intention of resting on his laurels. Case in point: "Crashing" ft. Bahari. The first of the Denver talent's 2019 singles, exudes the sort of singalong value that renders a piece of music timeless.
Whether due to her suggestive lyrics or the color of the chords framing them, Bahari's vocal makes a memorable centerpiece in "Bahari." Illenium (real name Nicholas D. Miller) gives her the spotlight for most of the arrangement; he even opted for a more radio-friendly drop than his usual crowd-stirring brand of EDM.
Miller rose to fame over the past five or so years, advancing from hometown hero to festival favorite. Before last year drew to a close, however, he made perhaps his biggest announcement yet. He concluded a performance at NYC venue Terminal 5 by revealing over the mic that he would headline Madison Square Garden in 2019.
According to a press statement, Illenium will announce the date of his Madison Square Garden performance as part of a tour announcement that will come out "very soon." In the meantime, he will resume touring with a performance at Omnia Nightclub in Las Vegas, Nevada on February 15th.
Stream or download Illenium's "Crashing" featuring Bahari across platforms here.
FOLLOW ILLENIUM:
Facebook: https://www.facebook.com/ILLENIUM/
Twitter: https://twitter.com/ILLENIUMMUSIC
Instagram: https://www.instagram.com/illeniummusic/
SoundCloud: https://soundcloud.com/illeniumofficial