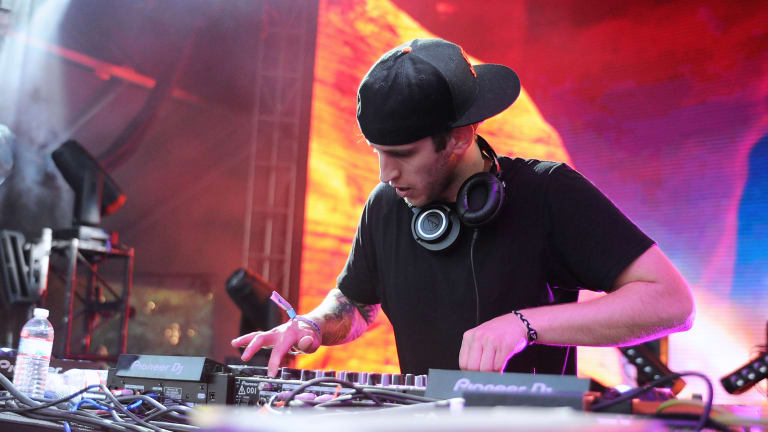 Illenium Debuts Unreleased Song at Believe Music Hall in Atlanta
Illenium's year is off to an exciting start.
It wasn't all that long ago that Illenium released his first single of 2019, but it looks like there's more where that came from. The Denver DJ/producer recently took to the stage at Believe Music Hall in Atlanta, Georgia and gave fans a taste of what lies ahead.
The as-yet-unreleased song he dropped during the performance consists predominantly of a somber male vocal and acoustic guitar melody. As can be seen towards the end of the clip below, tension builds before the release of an effervescent future bass drop.
Releases aside, Illenium's year is already shaping up to be quite the mile marker. At the end of a performance at Terminal 5 in NYC shortly before the year drew to a close, he announced that he will headline Madison Square Garden at some point in 2019. Given his humble origins as a local DJ/producer - and the battle with substance abuse that preceded his rise - his trajectory has proven something of a phenomenon.
Illenium has yet to reveal a title, release date, featured artist or any other information for the ID he debuted at Believe Music Hall at the time of writing.
H/T: EDMTunes
FOLLOW ILLENIUM:
Facebook: facebook.com/ILLENIUM
Twitter: twitter.com/ILLENIUMMUSIC
Instagram: instagram.com/illeniummusic
SoundCloud: soundcloud.com/illeniumofficial