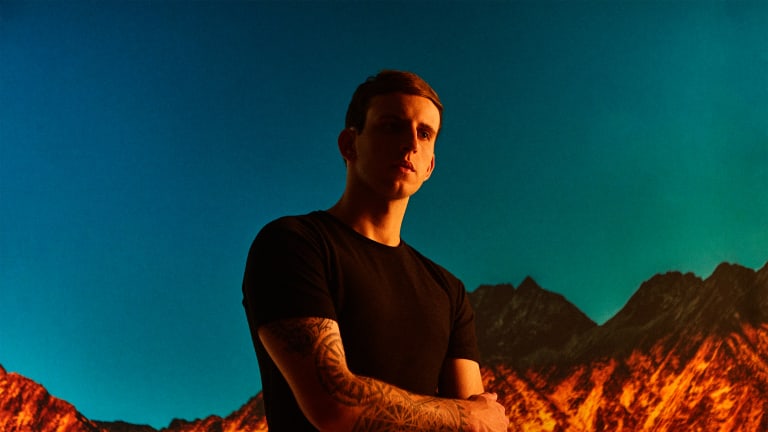 Illenium is Back with a New Single, "Pray" ft. Kameron Alexander
Illenium takes us all to church.
Denver-based producer/DJ Illenium (real name Nick Miller) is known to deliver soulful, melodic electronica and this latest release lives up to his reputation. "Pray," featuring vocals by Kameron Alexander, is an emotional ballad that tugs at the heartstrings with gorgeous harmonies and powerful drops. 
Earlier this month, Miller teased fans with the track which he debuted during his set at Believe Music Hall in Atlanta. Illenium heads need not pray any longer, it's finally arrived. 
Miller enters the track with some lush guitar plucks as Alexander's vocals sooth their way in. It has a twangy, stripped down element to it. As the track develops we get into a dynamic future bass drop that is a beautiful contrast to the somber top line. 
There is a small section in the track that does seem to stand out as an interesting choice. The quick dubstep break Miller makes midway through feels like it could have been left out - though it does add some dimension to the structure. In the emotional production field, at least, he has positioned himself as a force to be reckoned with.  
Miller has really been at the top of his game this year. Not only did he sell out his three Red Rocks Amphitheatre shows, but he is set to perform at the iconic Madison Square Garden. He's been on a rapid race to the top since hits debut back in 2013. His recent releases include the instant classic "Crashing" featuring Bahari and an epic remix of Ekali and 1788-L's track "R U I N."
FOLLOW ILLENIUM:
Facebook: facebook.com/ILLENIUM
Twitter: twitter.com/ILLENIUMMUSIC
Instagram: instagram.com/illeniummusic
SoundCloud: soundcloud.com/illeniumofficial