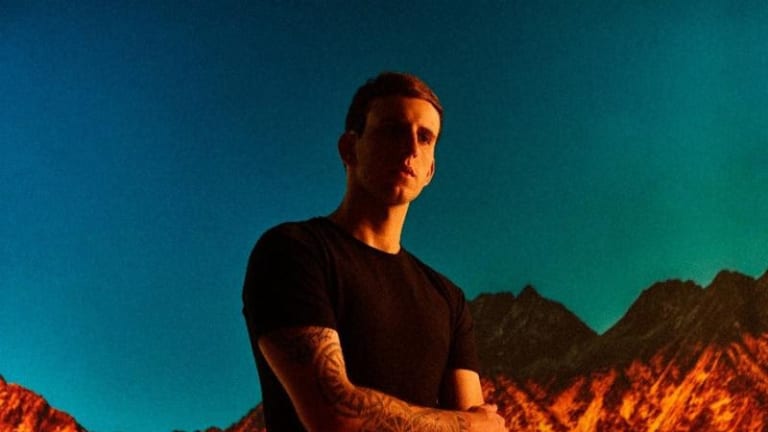 Illenium Graces Us with a Remix Package For "Pray" ft. Kameron Alexander
The new music videos for "Pray" and "Crashing" are out now.
Denver-based DJ/producer Illenium (real name Nick Miller) is here to deliver fans of his latest release, "Pray," some official remixes. He enlisted the help of Blanke, Sam Lamar, and Frequent to deliver fresh takes on the highly acclaimed track. 
The original has already garnered a massive five million global streams since it's debut late last month. The soulful ballad was just calling out for some impressive remixes, and these three made sure to deliver. 
The Australian producer known as Blanke (the 'e' is silent), seems to keep with the format of the original as the opens. Once we hit the drop it's clear he is going to turn the octane with a different type of energy and power. Breaking down almost three minutes into the song is a mix of quick punches to your face of grime quickly transitioned back into the smooth vocals of Alexander.  
Miller joined up with a fellow Denver native to deliver the next official remix. Frequent changed the vibe up right off the bat. The producer creates a much more atmospheric rendition to the track. It's beautifully glitchy, dark, and drawn out. 
Sam Lamer, a producer out of Montreal, turns up the bass for his haunting twist on "Pray." The vibrations are electrifying. Three minutes in there is an insane dubstep break that makes you feel like you're in a completely different song. Each remix gives fans a new look into what Alexander's vocals can handle. 
Along with the remix drop comes the unveiling of both the "Pray" and "Crashing" music videos. "Crashing" features vocals from Bahari and is a continuation of the "Pray" storyline, though it came out prior to the aforementioned song. Both tracks are beautifully cinematic and the visuals provide the perfect platform to convey their message. 
Miller has been keeping himself busy. After a killer performance at Ultra Music Festival, he's off to take the stage at Bonnaroo Music & Arts Festival. To top it off he has his residency at Hakkasan Las Vegas and legendary sets at Madison Square Garden and Red Rocks Amphitheater. 
FOLLOW ILLENIUM:
Facebook: facebook.com/ILLENIUM
Twitter: twitter.com/ILLENIUMMUSIC
Instagram: instagram.com/illeniummusic
SoundCloud: soundcloud.com/illeniumofficial