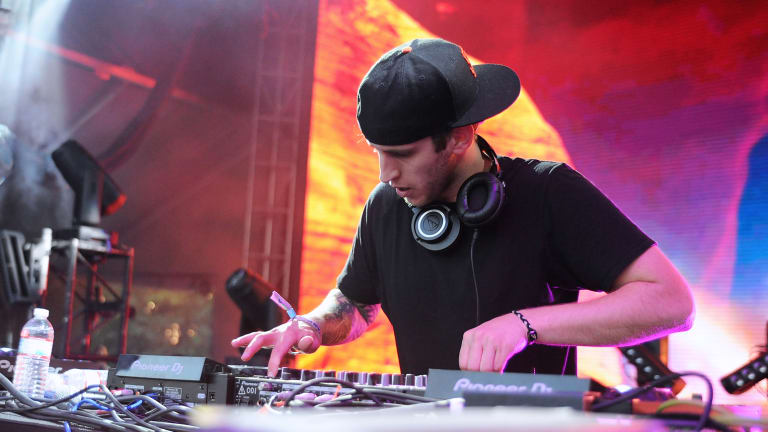 Watch: Two Full Nights of llenium at Red Rocks Amphitheatre
Those who missed Illenium's career-making shows at Red Rocks can still catch them online.
After his first of three back-to-back Red Rocks Amphitheatre headlining sets was cancelled due to inclement weather, Illenium bounced back in spectacular fashion.   
By all commercial metrics, Illenium's Ascend is on track to become his best performing album yet. The enthusiasm for his latest work was arguably best spotlighted by the fact that the Denver-based producer sold out three back-to-back shows at Red Rocks. Not surprisingly, the two shows which occurred as scheduled on October 11th and 12th, respectively, showed Illenium (real name Nicholas D. Miller) on top of his game.
What's even better is that fans at home can still witness these shows for themselves. Near full set videos were published to YouTube after the original footage was ripped from Twitch's live stream feed. Night one (posted above) was primarily an Ascend Tour show featuring "Good Things Fall Apart," "Pray" and more from Miller's most recent effort. On night two, however, he switched things up and rewound time for one of his famous throwback sets (posted below).
For those still looking to catch Miller on the road, tickets to his ongoing Ascend Tour are available now. 
FOLLOW ILLENIUM:
Facebook: facebook.com/ILLENIUM
Twitter: twitter.com/ILLENIUMMUSIC
Instagram: instagram.com/illeniummusic
SoundCloud: soundcloud.com/illeniumofficial