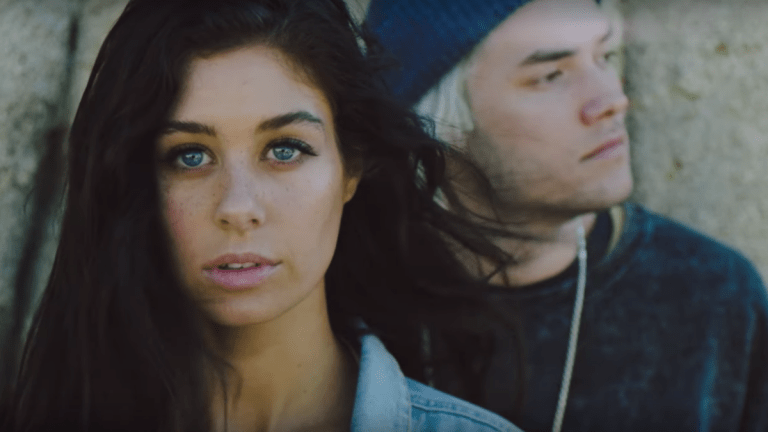 Indie Pop Enigma ilo ilo Unveil "come thru" Music Video [Premiere]
ilo ilo have another hit on their hands with a captivating video to boot.
Any EDM fan with a finger on the pulse knows the name ilo ilo by now - although few know who they actually are. Following a successful breakout year, the project returned yesterday with their first song of 2019, "come thru." Today, EDM.com is proud to premiere the official music video.
Directed by filmmaker Donslens - who delivered visual accompaniments for music by the likes of Alison Wonderland, Porter Robinson and Halsey - the video depicts a romance on the road synced up to the reverberant rhythms of "come thru." A heavier iteration of the ilo ilo sound than that of their last release, "come over," the song is sure to find its way into countless DJ sets over the course of the festival season.
"'come thru' is for the kids that sneak out at night," said ilo ilo in a statement. "For the ones that live free and love like tonight is the last."
Although their debut release arrived in the form of 2018's "wait," the ilo ilo project had been in the works since the year prior. Crpytic flyers in New York City, Los Angeles, New Orleans and Austin drove buzz for the brand as it prepared for liftoff, and it's retained the same level of mystique in the time since. 
"come thru" by ilo ilo is out now via Big Beat Records. Stream or download it across platforms here.
FOLLOW ILO ILO:
Facebook: facebook.com/iloilofeel
Instagram: instagram.com/iloilofeel
SoundCloud: soundcloud.com/iloilofeel