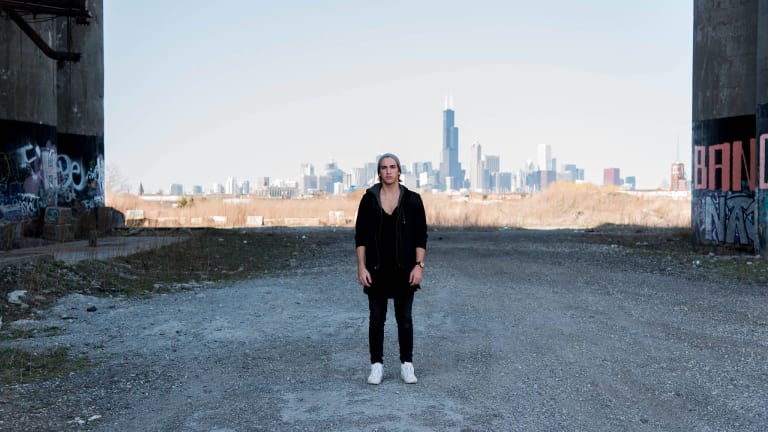 INZO, Align, and Pauline Herr Join Forces on Dreamy, New Single "Notions"
Producers INZO and Align team up with singer/songwriter Pauline Herr for a chilled-out future bass single release on Elixir Records.
For the past year, Elixir Records has demonstrated time and again the power of an A-List curation platform-turned record label. In addition to having a built-in promotional platform, the majority of these top-tier curators already have a strong infrastructure for finding new talent, as well as a network of vital industry relationships built through years of providing value to managers, record labels, artists, and everyone else that is relevant within the music industry.
A prime example of the exciting music Elixir has been backing is their newest release, "Notions" by INZO, Align, and Pauline Herr. "Notions" is a chill, groovy, melodic and sentimental journey through a future bass hit that's absolutely perfect for an intimate night with your special someone.
Combining the excellent production of INZO and Align with the superb songwriting and vocals of Pauline Herr, "Notions" blends a sultry, passionate aesthetic with a rich, future bass sound palette. The combination makes it strikingly clear that the line between pop and dance has all but disappeared, especially when it comes to the more melodic, accessible genres of electronic music. 
To get lost in the gentle sonic musings of INZO & Align and bask in the emotionally-laden serenade of Pauline Herr, stream or download "Notions" today.
FOLLOW INZO:
Facebook: facebook.com/inzo.music.official
Twitter: twitter.com/Inzo_music
Instagram: instagram.com/inzomusic
SoundCloud: soundcloud.com/inzo_music
FOLLOW ALIGN:
Facebook: facebook.com/alignmusic
Twitter: twitter.com/align_music
Instagram: instagram.com/align_music
SoundCloud: soundcloud.com/align_music
FOLLOW PAULINE HERR:
Facebook: facebook.com/paulineherrmusic
Twitter: twitter.com/paulineherr
Instagram: instagram.com/paulineherr
SoundCloud: soundcloud.com/paulineherr
FOLLOW ELIXIR RECORDS:
Facebook: www.facebook.com/elxrrcrds
Twitter: www.twitter.com/elxrrcrds
Instagram: www.instagram.com/elxrrcrds
SoundCloud: https://soundcloud.com/elxrrcrds